Pennsylvania Dad Admits to Torturing Kids With Electric Dog Collars In Horrific Domestic Abuse Case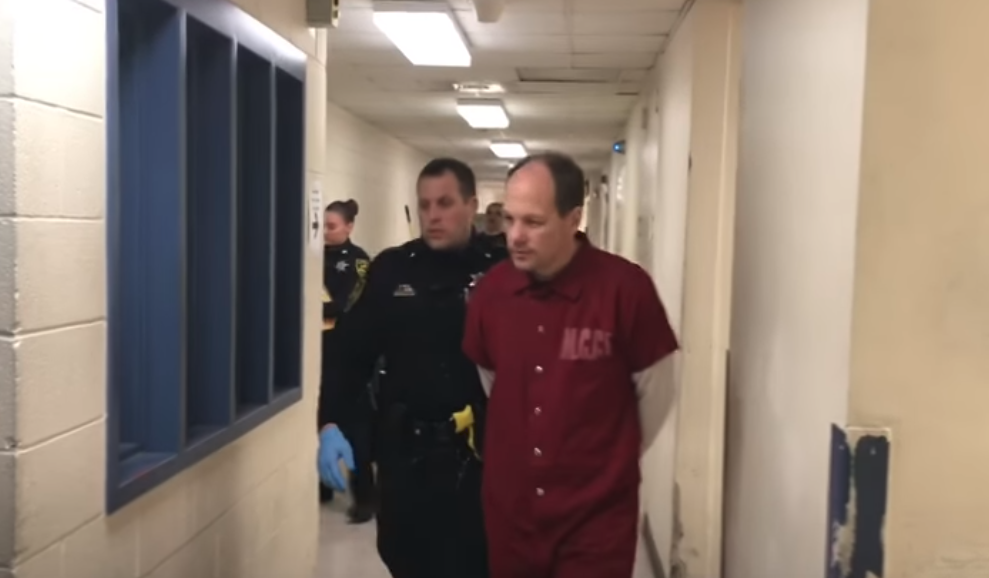 A Pennsylvania dad has plead guilty to brutally abusing members of his own family in what prosecutors have called the worst domestic-violence case in the recent history of Montgomery County, Philadelphia.
On Tuesday, Joseph Kalin Myhre, 45, was sentenced to 20 to 40 years on more than two dozen charges including aggravated assault, unlawful restraint and child endangerment, reported CBS local.
Myhre admitted to beating and strangling his wife, torturing his two young children with remote-controlled electric dog dollars, sticking needles under their finger nails and beating them with PVC pipes, leaving them with serious brain injuries.
Myhre told the judge he felt regret and sorrow, but appeared to emotionless throughout the 45-minute proceeding. Judge Wendy W. Rothstein deemed the crime "horrific" and said Myhre was "supposed to protect [his family], not hurt them."
Assistant District Attorney, Alex McMaster, told the court that Myhre had a masters degree in marriage and family therapy: "It certainly is ironic, and I would imagine he may have even used that a tool to control them and manipulate them," he said.
McMaster added: "We're talking about him torturing them for years using shock collars, using lancets to stick needles under their nails, strangling them to the point where they would pass out."
Last April, Myhre was arrested after his wife drove herself to Einstein Medical Center with a fractured skull after being badly beaten. She revealed to police that her husband had been physically torturing herself and their two children for years.
Myhre's wife told authorities that her husband started beating the children when they were 4 or 5 and that it had now become an everyday occurance. After Myhre's arrest, his wife filed for divorce.
"All three of us protected Joseph, allowing him to live, by all appearances, as 'a loving husband and father,'" Myhre said. But beneath the surface, she she claimed they were "often praying for their own deaths in hopes of an escape."
Myhre, who will be jailed at Graterford Prison, will not be allowed to contact his wife and children.