Pennsylvania Farmer Who Voted for Trump in 2016 to Speak at DNC: 'He Conned Me'
A Pennsylvania dairy and soybean farmer has been invited to speak at the Democratic National Convention (DNC) beginning Monday, despite voting for President Donald Trump in 2016.
Rick Telesz, 62, told the Pittsburgh Post-Gazette in an article published Saturday that though he's a registered Democrat, he voted for Trump because he thought Trump would "look after the working man." He now regrets that vote.
"He's a hell of a salesman. And a tremendous con man. He conned me," Telesz told the paper.
Telesz' disillusionment with Trump dates back to at least 2019, when he was quoted in an article by WTAE-TV condemning Trump's tariffs on China as hurting his farm.
"When you start taking a 20 percent cut, it can be very stressful. It is stressful," Telesz said at the time, calling Trump's subsidies to farmers to offset the tariffs a "Band-Aid."
"I would rather have a free and open market," he said at the time.
His opinions haven't changed, telling New Castle News in an article published Saturday, "The last year has been the biggest challenge, financially, that I can remember."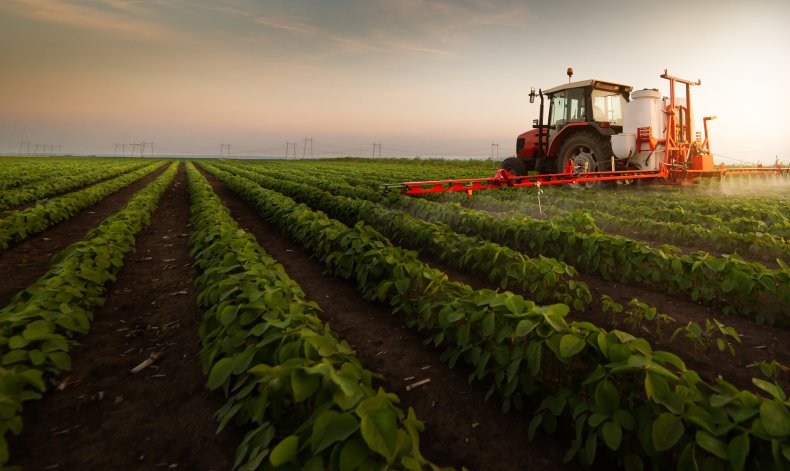 In addition to the tariffs, his farm has also been hit hard by the coronavirus.
"You can't blame anyone for the virus," Telesz told New Castle News, calling Trump "totally incompetent in not informing the public earlier of what was coming."
Between the tariffs and the coronavirus, Telesz fears he may have to stop farming.
"Is farming going to disappear tomorrow? No," Telesz told the Post-Gazette. "But if these trends continue, I could very possibly be the last generation on this family farm."
Despite speaking at the DNC next week, Telesz says he's "not active in politics," according to KDKA. He says that though he voted for President Barack Obama in both 2008 and 2012, he's never voted a straight ticket, according to the Post-Gazette.
Telesz isn't the only regular American to speak at the DNC. Also scheduled are a Milwaukee teacher, an Indiana woman who heads a nonprofit group for survivors of gun violence, and a cancer survivor from Nevada who will speak about the Affordable Care Act.
DNC program executive Stephanie Cutter told the Post-Gazette the event will include "more Americans than ever before, and ensure that all Americans see themselves in what they [are] viewing."
Telesz told New Castle News he doesn't yet know when he's scheduled to speak. Though the DNC will be take place in Milwaukee, Telesz will appear via video. The entire convention will be able to be live streamed on DemConvention.com. Viewers will also be able to watch on television with the convention airing from 9 to 11 p.m. Eastern time, Monday through Thursday.