'How to Do CPR on a Baby?' Pennsylvania Woman Accused of Strangling Boyfriend's Daughter Searched Google for Help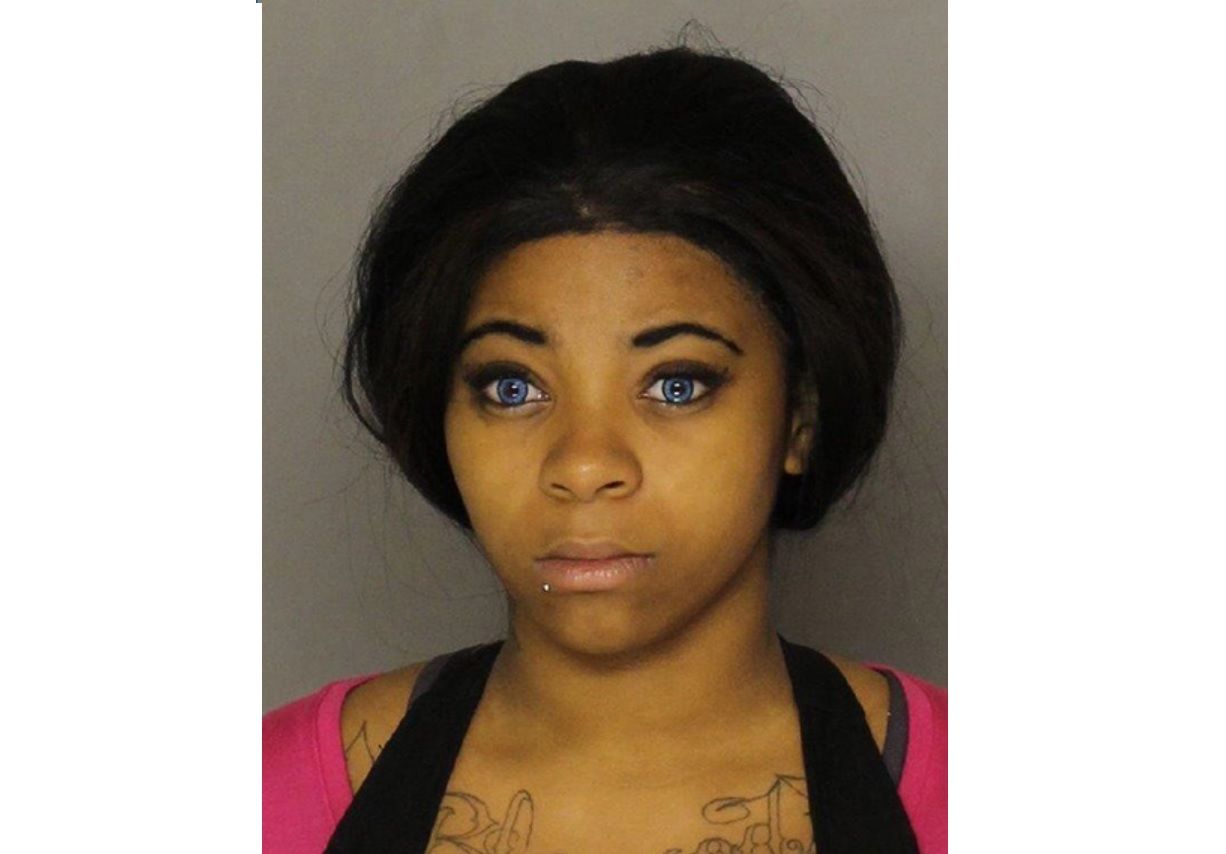 A Pennsylvania woman accused of strangling to death the toddler daughter of her boyfriend allegedly searched Google for "how to do CPR on a baby," "how to wake up a knocked out person," and "she's not breathing what do I do" on her cell phone before going to hospital.
Deasha Ringgold, 21, was charged by Allegheny County police with homicide and endangering the welfare of a child after she handed herself in Monday following an investigation into the death of 23-month-old Aubree Sherrell.
Ringgold, who has a five-year-old daughter living under the care of her grandmother, was babysitting Sherrell, the daughter of her boyfriend Joshua Sherrell, on April 27.
According to the criminal complaint, Ringgold told police she put Sherrell down to nap that afternoon and went to sleep herself, later waking to find the infant with blue lips lying on her back on the floor.
She then said she asked her brother Jayvon Williamson, who was staying at his sister's apartment and had not long returned to the property that day, to drive them immediately to the hospital. Ringgold told police she thought it would be quicker to drive than to call 911.
"When asked about the events that transpired after he arrived back at the apartment, Jayvon found that the door to his sister's apartment was locked so he knocked on the door. Jayvon found it odd that the door was locked," says the criminal complaint.
"Jayvon recalled that once he knocked on the apartment door, it did not take Daesha long to come to answer the door. When Daesha came to the door, she did not appear 'distraught.'"
The toddler was taken by car to Jefferson Hospital before being flown to UPMC hospital but she was later pronounced dead. An autopsy established she died from strangulation and there were bruises around the little girl's neck, leading to police charging Ringgold.
After inspecting data downloaded from Ringgold's cell phone, police said they do not believe Ringgold took the child to hospital immediately as she claimed because of the timings of the Google searches. Those searches began an hour before Ringgold asked her brother to drive to the hospital.
Allegheny County Police Department did not immediately respond to a request for comment.
"She spent more time with that baby up there than she did her own," Ringgold's grandmother, who didn't want to be identified, told CBS Pittsburgh.
"She was young so something happened and she panicked or whatever happened. I don't know. I wasn't up there. Simple as that. But I know my grandbaby ain't did nothing to that baby."
The timeline
2:57 p.m. Ringgold searches Google for "how to wake up a knocked out person."
3:04 p.m. Ringgold searches Google for "she's not breathing what do I do."
3:27 p.m. Ringgold searches Google for "how to do cpr on a baby."
3:28 p.m. Ringgold visits webpage called "CPR Instructions For Infants and Small Children."
3:47 p.m. Ringgold searches again for "how to do cpr on a baby."
4 p.m. Ringgold's brother returns to the apartment from work. Ringgold tells him a short while later Sherrell is not breathing and he drives them immediately to hospital.
10:30 p.m. Sherrell is pronounced dead by doctors.
This article was updated to include more information from the criminal complaint.