Pennsylvania Gov. Tom Wolf Sign 52nd Veto, Kills Permitless Conceal-Carry Bill
Pennsylvania's governor has vetoed a bill that would have allowed people to carry firearms without a permit, openly or concealed, the Associated Press reported.
Tom Wolf killed the measure on Thursday, making it his 52nd veto in his second term. He is now the Pennsylvania governor who has vetoed the most bills since Governors Milton Shapp and Robert Casey. He will be in office for 13 more months.
Wolf called the bill "dangerous" in a statement on his website. "I support many public policy proposals that would help solve this urgent issue, including safe storage legislation, extreme risk protection orders, enhanced reporting requirements for lost or stolen guns, and closing gaps in the background check system," he said. "Unfortunately, this bill would make gun violence worse and would put law enforcement officers at greater risk of harm."
He added that addressing gun violence throughout the state, particularly in Philadelphia, is one of his top priorities.
The vetoed bill would have allowed gun owners to carry a gun without a permit, the AP said. Furthermore, the bill would have eliminated a law in Philadelphia that requires all gun owners who want to openly carry the weapon to receive a permit.
"Removal of the licensing background investigation will hinder the ability of law enforcement to prevent individuals who should not be able to carry a firearm concealed from doing so," Wolf said. "Domestic abusers and other dangerous criminals should not have the ability to carry hidden weapons in our communities."
Wolf said his veto would not affect the status of 1.3 million citizens who have legally obtained a firearm license. He noted that there is an 11 percent higher rate of homicides in states that do not require permits.
For more reporting from The Associated Press, see below.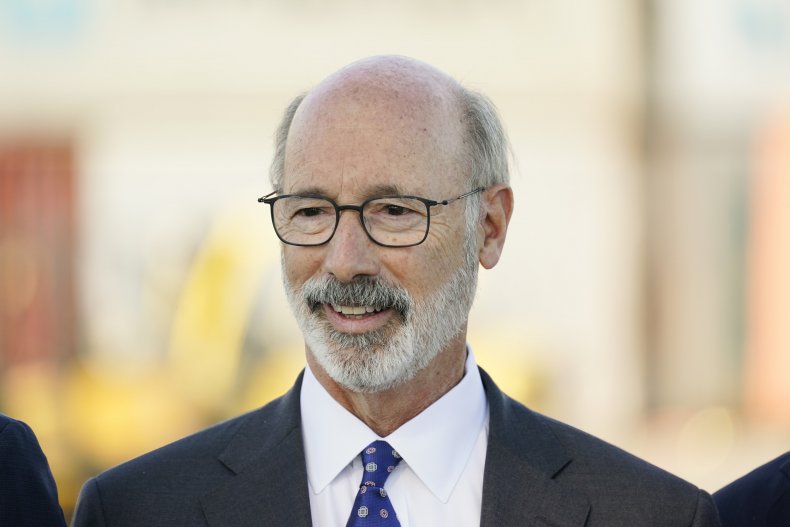 The Legislature has never overridden a Wolf veto, with Democrats protecting Wolf and preventing Republicans from gathering the necessary two-thirds majorities in both chambers.
Republicans blame Wolf's mounting stack of vetoes for what they say is failing to engage with lawmakers, compromise or negotiate.
Friction over the governor's broad use of executive authority to respond to the pandemic has played a role, with Wolf taking a veto pen to about a dozen COVID-19-related bills passed by lawmakers.
"This governor hasn't figured out how to work with the Legislature," Senate President Pro Tempore Jake Corman said last month.
The result, Corman and others say, has been for the sides to seek alternatives to lawmaking.
The governor has often taken action through executive order or drafting regulations, and lawmakers taking action through drafting proposals to amend the state constitution. Those can't be vetoed by Wolf.
Republican lawmakers now are trying, through proposals to amend the constitution, to give them more control over a governor's powers to make permanent policy through regulation or executive order.
One would strip the authority of a governor to veto a resolution passed by lawmakers to block a proposed regulation. Currently, the governor can veto such a resolution.
The other would limit the effect of an executive order to 21 days, unless lawmakers agree to extend it.