Pennsylvania's Democratic governor Tom Wolf announced Wednesday that he supports the legalization of recreational marijuana in his state and urged lawmakers to consider it, according to local news sources.
Local news stories out of Pennsylvania reported that the announcement signaled a move on Wolf's part from his official stance in December, when he merely made it known that he would be willing to consider legalizing marijuana if he thought there was enough support for it among the people of his state.
Wolf also said that he supports the expungement of past non-violent marijuana convictions, and also encouraged legislators to consider it.
He made the announcement as he released a report from Lt. Gov. John Fetterman's statewide listening tour on legalizing cannabis. For the listening tour, Fetterman traveled to every county in the commonwealth in order to hear citizens' opinions on marijuana legalization. The tour began on February 11 of this year and ended on May 19.
According to the official report of the tour, a majority (between 65 and 70 percent) of Pennsylvanians approved of the legalization of cannabis for adult use. Most respondents also supported removing cannabis's status as a Section 1 drug, a classification that also includes heroin, LSD and ecstasy.
If Pennsylvania were to legalize recreational marijuana, it would be the twelfth state in the Union to do so or have official plans to do so. Alaska, California, Colorado, Illinois, Maine, Massachusetts, Michigan, Nevada, Oregon, Vermont and Washington have legalized it, as has the District of Columbia.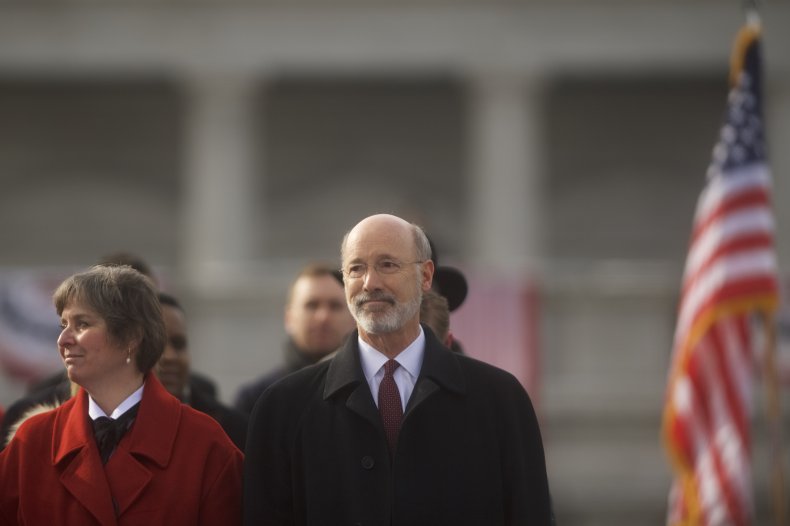 The state has had a medical marijuana program since 2016, created when Wolf signed legislation approving it. The report indicated that the medical marijuana remains very popular among Pennsylvania residents.
While the report of the listening tour states that most Pennsylvanians approve of legalizing cannabis use for adults, there was not a blanket support for the complete and free use of the drug. For example, most respondents said they opposed candy-like edibles because of their potential appeal to young children, and many also said they believe marijuana could still be a "gateway" drug. There did not appear to be a correlation of support or opposition according to respondents' demographics or party affiliations.
Of the states that have already legalized marijuana, most of them did so through statewide referendums in which voters decided themselves whether or not the policy should be implemented. However, Pennsylvania's legislature does not allow for any such referendums, according to Pittsburgh's WTAE.