Pennsylvania Governor Confident of Biden Win as House Republicans Call for Election Audit
Pennsylvania's House of Representatives voted to allow an audit of the presidential election results to be performed by a state committee on Friday. Some Democrats have criticized the audit and expressed the opinion that President-elect Joe Biden will be ultimately be declared the election winner.
Sponsored by House Republicans, the audit is expected to be conducted by the Legislative Budget and Finance Committee and completed by February. Election results in Pennsylvania have been challenged by the legal team of President Donald Trump, who has alleged without evidence that widespread voting fraud contributed to a projected Biden victory. Trump has yet to concede to Biden and has claimed several times that he is the true winner of the election.
According to the text of House Resolution 1100, the audit is necessary because "Pennsylvania citizens have questioned the process by which the 2020 general election has been conducted, regardless of which candidate or party may prevail."
The document alleges that a "litany of inconsistencies" occurred during the election because of decisions made by federal and state courts including prohibiting signature requirements for mail-in voting and "counties not following the United States Supreme Court ruling requiring ballots received after election day to be segregated."
Resolution sponsor, Republican Representative Jesse Topper said the audit was "about our process moving forward and through these unprecedented times we conducted in a global pandemic. We made changes to the election law," according to WFMZ.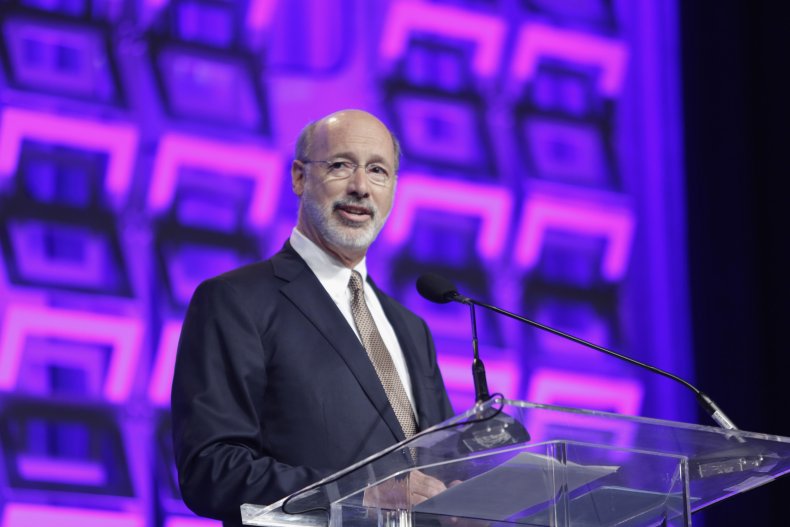 In a Thursday statement, Pennsylvania Governor Tom Wolf described the audit as "unnecessary and duplicative," noting that the Legislative Budget Finance Committee tasked with completing the audit has "no expertise or role in election administration."
"Instead of the House Republicans interfering in an existing and trustworthy audit process, especially when they were on the ballot, they should allow the non-partisan experts to do their job," Wolf wrote. "That is the best way to ensure the public can have faith in the audit results."
Newsweek reached out to the Pennsylvania Democratic Party for comment.
Pennsylvania is expected to certify its ballots on Monday. Trump's campaign has filed suit to prevent the certification from occurring in order to investigate claims of election manipulation. During a Thursday press conference, Trump's personal attorney Rudy Giuliani alleged that 682,770 ballots "were cast, put in, and they weren't inspected which renders them ballots that are null and void, cannot be counted, have to be removed from the vote." Giuliani presented no clear evidence to back up his allegations.
Pennsylvania Lieutenant Governor John Fetterman told CNN's Erin Burnett on Friday that regardless of how Trump attempts to alter the results of Pennsylvania's election, the "facts are on our side."
"The bottom line is Biden is the President-Elect, and he's up over 83,000 votes," Fetterman said. "Again, unless there's some enchanted little village of 90,000 Trump voters that we may have missed over the last two weeks since the election, you know, this is ball game in Pennsylvania. And, again, it's ball game and we have a president-elect, Joe Biden."