After passing the Republican-controlled Legislature, Pennsylvania Governor Tom Wolf vetoed a bill on Thursday that would have prohibited abortions over a prenatal diagnosis of Down syndrome.
Wolf, a Democrat who openly supports abortion rights, also rejected a measure in 2017 that would have prohibited elective abortions after 20 weeks. Pennsylvania law currently allows abortions for up to 24 weeks of pregnancy for any reason, except to select a gender.
Planned Parenthood Pennsylvania advocates called the proposal an unconstitutional attempt to ban abortion in the state, and said the legislation would be nearly impossible to enforce.
Gov. Wolf wrote in a statement addressing his veto that the legislation is a restriction on women and medical professionals and interfered with women's health care and the crucial decision-making between patients and their physicians.
"Physicians and their patients must be able to make choices about medical procedures based on best practices and standards of care," Wolf said.
"There is no evidence that this bill is needed in Pennsylvania. I have significant concerns that enforcement of this legislation would upend the doctor-patient relationship and impede on patient confidentiality," he continued.
Those who support the bill have defended it as protecting a vulnerable population whose lives are productive. One anti-abortion advocacy group, the Pennsylvania Family Institute, claimed that medical professionals have pressured women to have abortions after a Down syndrome diagnosis.
Opponents argued the legislation would have violated a woman's right to make their own decisions about abortion.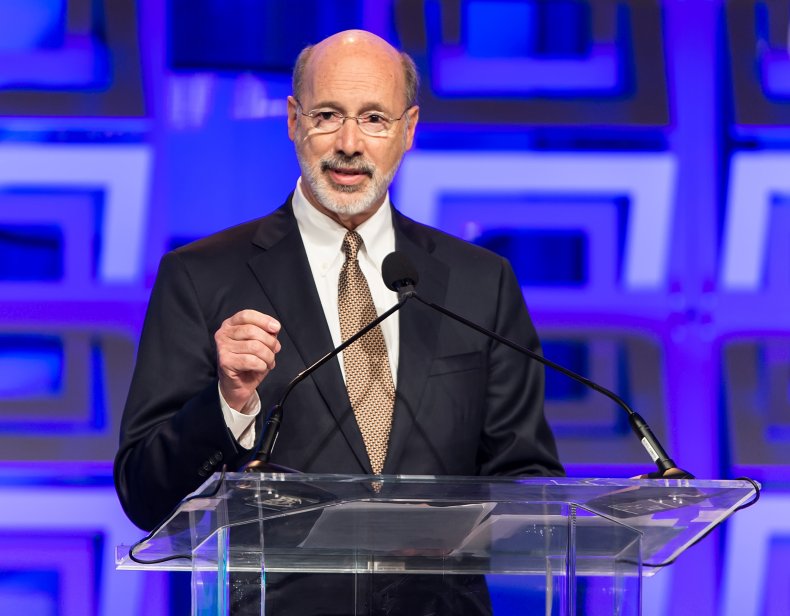 Gov. Wolf also addressed disability rights groups in his statement.
"Further, I am not aware of a single disability rights group that supports this bill. I support continuing the bipartisan work that's been done to help people with disabilities. I also believe there is much more Pennsylvania could do to help women and families facing complex pregnancies. However, this bill does not aid in either of these efforts," he wrote.
Down syndrome is a condition where a person has an extra chromosome. Typically, a baby is born with 46 chromosomes but babies with Down syndrome have a copy of chromosome 21. This extra copy changes how the body and brain develop, which can create both mental and physical challenges.
Testing for Down syndrome is commonly done in the first trimester with a combined blood test and ultrasound scan, but there's also a non-invasive prenatal testing and a second trimester maternal serum screening.
Down syndrome is the most common chromosomal condition diagnosed in the United States. Each year, about 6,000 babies born in the U.S. have Down syndrome, meaning it occurs in 1 out of every 700 babies.