With coronavirus cases on the rise, some fear efforts to contain the pandemic may cut out this year's holiday celebrations, among those Pennsylvania House Majority Leader Kerry Benninghoff.
On Wednesday, Benninghoff sent a message to Governor Tom Wolf urging him to "not cancel Christmas."
"Gov. Wolf, do not cancel Christmas. Do not use your executive order pen to devastate lives and livelihoods. Government mandates will not cure COVID-19 and unilateral shutdowns will not create personal responsibility," Benninghoff said in a statement.
"Nine months into this pandemic, we know overbroad government orders do more long-term harm than good, economically, emotionally and mentally. Pennsylvanians are smart and compassionate. By now, they know how to keep themselves, their loved ones and their neighbors safe. They are capable, and deserving, of celebrating Christmas safely," the Republican continued.
Pennsylvania has faced a massive uptick in coronavirus cases during the fall. On Tuesday, the state reported a record-setting number of 5,561 hospitalizations and the test daily positivity rate jumped to 38 percent. A day later, the governor announced he himself had tested positive for COVID-19.
As of December 10, Pennsylvania has reported 457,289 confirmed cases and 12,010 deaths, according to the state's department of health.
"I recognize we are facing a serious resurgence of COVID-19 and our health care systems are struggling to keep up with the increased demand; however, job-crushing, harmful government mandates are not the answer. Canceling Christmas is not the answer," Benninghoff pleaded.
"Instead, I appeal to each person in this Commonwealth to follow common sense and listen to the advice of health care professionals to protect friends, loved ones, those in our communities who are most vulnerable, and those on the front lines of this pandemic," the house leader added.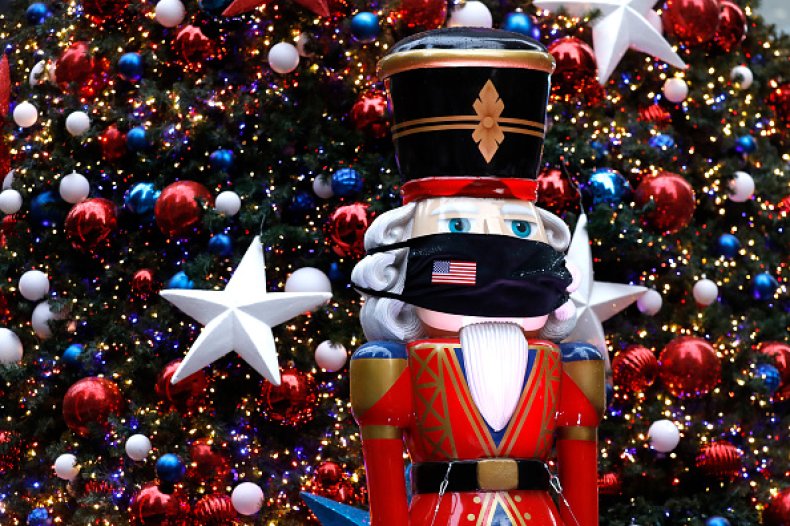 Wolf is expected to announce more COVID-19 restrictions as Pennsylvania's hospitals become increasingly overwhelmed.
Officials are weighing a new ban on indoor dining and the mandatory closure of gyms and casinos but the Democrat has not finalized any decisions. Wolf has, however, ruled out the strict statewide restrictions he implemented for the commonwealth in the spring.
State health officials have blamed social gatherings that took place over Thanksgiving for the high case counts and fear that Christmas will present a similar challenge.
At a virtual news conference on Tuesday, Public Health Commissioner Thomas Farley warned, "We have more holidays coming up. We can't afford to have more spikes like this Thanksgiving."
Pennsylvania is now averaging 9,925 new daily infections and 140 new daily deaths over the last week. Comparably, on Thanksgiving, the state was seeing on average 6,754 new cases a day and 90 deaths a day.
Newsweek reached out to Wolf's office for comment but did not hear back before publication.