Pennsylvania House Speaker Mike Turzai Declares Public Schools Advocates Are Part of a 'Monopoly'
In a video posted to Twitter today by advocacy group Pennsylvania Spotlight, House Speaker Mike Turzai (R-Marshall) was captured outside Harrisburg Catholic Elementary School stating that two individuals protesting his appearance "don't really care about the kids" and that public school advocates are a "monopoly".
Turzai, attending an event with U.S. Secretary of Education Betsy DeVos, praised charter schools in comparison to the public education system.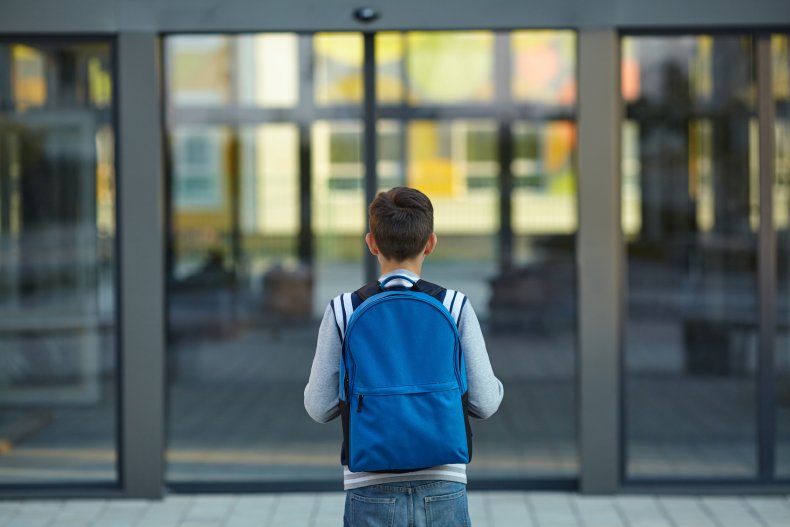 "[With charter schools,] you have to care about each child, not about the monopoly, which is where I think you folks are," Turzai said.
He then said to several individuals protesting his appearance—apparently public educators—that, "what you care about is the monopoly and special interests."
"I am a little offended from that," one of the protesters, a retired public educator, responded, according to a tweet by Pennsylvania Spotlight.
"Oh, I am offended by your posters," Turzai replied, while pointing to the placards being carried by the protesters. The signs read, "I love public schools," and "Public money for public schools."
Turzai later replied to the tweet with a chart claiming his administration has spent a record level of money on public education. He also said that the footage was edited to remove statements supportive of public education.
"Post the entire video! You evidently cut the segment where I discussed record level of spending on public education," he tweeted.
Pennsylvania Spotlight replied to Turzai's tweet with a video releasing the entirety of their footage, in which Turzai claims that his district has made a "record level" investment of $13 million in public education, in addition to $30 billion on the state level provided by the government. He also claimed there was a waiting list of over thirty thousand students for the community's various charter schools.
"Parents, grandparents, guardians are voting with their feet," Turzai says. "We have representatives from the Philadelphia area that say that parents and grandparents are coming to them all the time and ask 'can you help me get into a charter school?'"
He added, "I think that those that want a monopoly, and who are only about special interests and not about the child, I think they need to think twice." He also scoffed that the notion that the school where he was appearing was a for-profit school.
"This Catholic school that educates low-income children? This isn't for profit. Please!" Turzai said.
However, according to Harrisburg Catholic Elementary School's website, tuition for a single year costs up to $3,425 per child.