Pennsylvania Lawmakers Want to Tax Violent Video Games to Fund School Safety
A bipartisan group of state lawmakers in Pennsylvania want to see a tax imposed on violent video games and money raised used to fund enhanced school safety measures.
Republican Representative Chris Quinn has been joined by Democratic Representative Ed Neilson and Democratic Representative Carol Hill-Evans in backing the bill, reported NBC10. They are calling for a ten percent tax to be levied in the state on all video games with a rating of Mature 17 or 18 plus by the Entertainment Software Rating Board.
The money raised by the measure would be used to fund enhanced school safety measures in the state.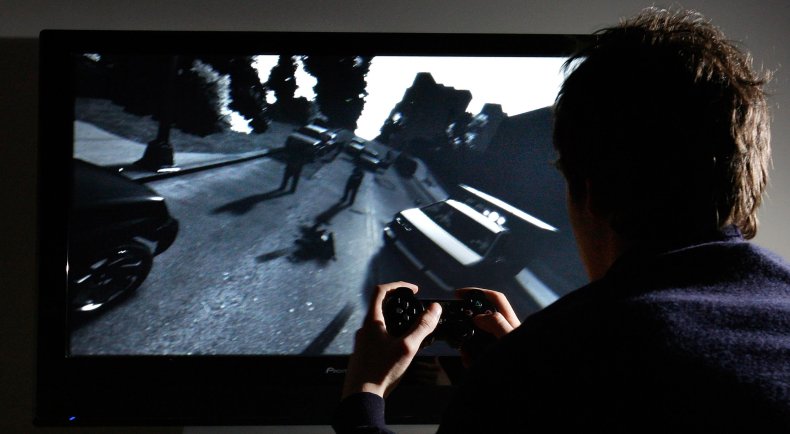 In an interview with the network, Representative Quinn, who first proposed the bill, claimed a link between violent video games and real world violence.
He claimed that "many have concluded that violent video games are a risk factor for potential violence."
"This bill does not prohibit violent video games, instead it simply provides a revenue stream — it tries to recoup some of the societal costs — to help make our schools safer by taxing an industry that has been shown to lead to violence," he said.
Penn Live reports that in a memo to state legislators, Quinn cites recent research by the National Center for Health Research and the recent series of mass shootings in high schools to justify the bill.
"Violent video games can also desensitize people to seeing aggressive behavior and decrease prosocial behaviors such as helping another person and feeling empathy [the ability to understand others]. The longer that individuals are exposed to violent video games, the more likely they are to have aggressive behaviors, thoughts, and feelings," he states.
According to the publication, this is Quinn's second attempt to pass the bill, with his first attempt failing last year at the committee stage.
When new the bill was first proposed again earlier in February, video games industry association the Entertainment Software Association branded it a "violation of the U.S. constitution."
"Numerous authorities—including scientists, medical professionals, government agencies, and the US Supreme Court—found that video games do not cause violence. We encourage Pennsylvania legislators to work with us to raise awareness about parental controls and the ESRB video game rating system, which are effective tools to ensure parents maintain control over the video games played in their home," said the association in a statement to gamesindustry.biz.