Pennsylvania Lifting School Mask Mandate in January, Turning Decision to School Districts
School districts in Pennsylvania will modify or end mask mandates come January.
On Monday, Governor Tom Wolf said he expects to hand decision-making about masking to local school officials.
The announcement comes just days after COVID-19 officials told federal officials that vaccines are approved for young children.
In September's school re-openings, the Wolf administration, in conjunction with the state health secretary, issued an order that students, staff and visitors at K-12 schools are required to wear masks indoors regardless of vaccination status. Due to public upset, Wolf changed his stance saying he'd let district officials decide. But, after most of Pennsylvania's 500 school districts did not impose their own mask mandates, he reinforced the original order.
"Now, we are in a different place than we were in September, and it is time to prepare for a transition back to a more normal setting," Wolf said in a statement released by his office.
Pennsylvania Education Secretary Noe Ortega sent a note to school districts and said his department will provide "clarifying guidance" in the coming weeks.
For more reporting from the Associated Press, see below.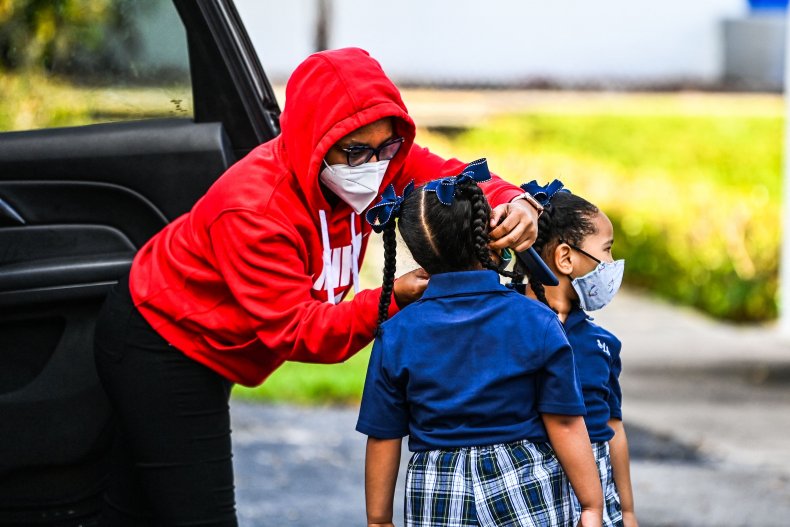 House Education Chair Curt Sonney said in the Capitol on Monday that Wolf's decision was "about time," and House Republican caucus spokesperson Jason Gottesman said local choice on masks should be allowed right away.
Gottesman said local decision-making was contentious but productive before the mandate was imposed.
"The decision today would have the unfortunate impact of forcing these local elected leaders, many of whom are newly elected, into the trying circumstance of relitigating these already-made decisions," Gottesman said.
Leonard Rich, superintendent of Laurel School District in Lawrence County, said his district will make masking optional as soon as the statewide mandate is lifted. He said coronavirus cases in his small district have remained low even though mask-wearing has been spotty among students.
"I think schools will shed these mandates rather quickly, and I think that January 17 is about five months too late to return it to a local decision," he said.
Two pending lawsuits assert the Wolf administration had no legal right to impose the mask mandate. The plaintiffs—among them, the top leader of the state Senate, President Pro Tempore Jake Corman—include parents who contend that masks interfere with their children's breathing and cause other problems. Pennsylvania's Commonwealth Court heard arguments in the suits last month but has yet to rule.