Pennsylvania Man Ploughs SUV Through Crowd of First Responders at 'Salute to Nurses' Parade Amid Pandemic
A Pennsylvania man drove his vehicle through a crowd of first responders gathered to salute health care workers at Mercy Fitzgerald Hospital in Darby on Tuesday.
Investigators reported the driver of the SUV was armed and threatened to harm people. None of the participants in the salute were reported to be injured.
After running a red light, the man led police on a chase through town. However, the driver lost control after colliding with another automobile and flipped his vehicle onto its side. He was taken into custody by police. Authorities have not released the name of the individual.
Newsweek reached out to the Darby Borough Police Department for comment. This story will be updated with any response.
Comprised mostly of members of area fire departments, the Pennsylvania first responders were participating in a salute to nurses. As the shift change occurred at the hospital, the firefighters stood outside and applauded.
"We are honored by and appreciate our neighbors from local fire and police departments in Delaware County saluting and showing solidarity with our brave colleagues at Mercy Fitzgerald," said Mercy Catholic Medical Center President Christopher Cullom to the Daily Local News. "Over the past several weeks, we have seen heroic work from our clinical and support staff, and we continue to applaud their commitment to our patients, our community and our mission."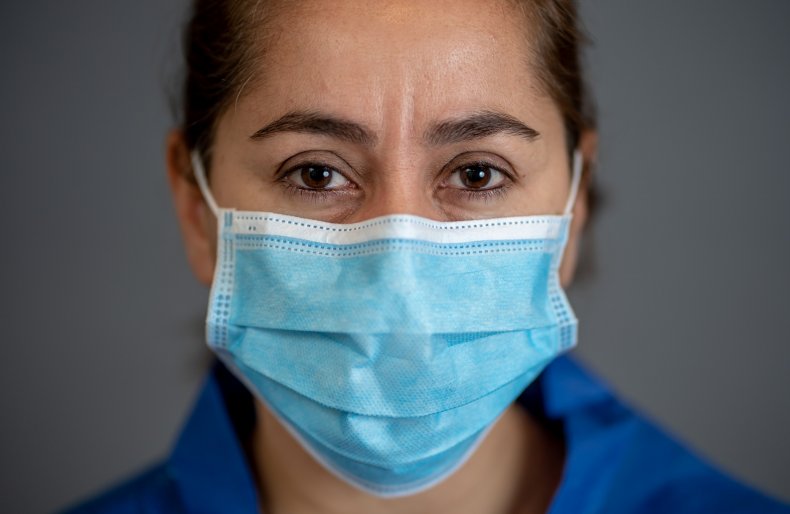 First responders were not the only ones to show gratitude to medical personnel taking care of coronavirus patients. In a ongoing collaborative effort, members of the U.S. Navy Blue Angels and the U.S. Air Force Thunderbirds are participating in a series of flyovers to show their support.
"We're excited to fly over cities across America as our way of saying thanks to the healthcare workers, first responders, and all the people who selflessly run into the breach working to keep America strong," said Air Force Chief of Stagg General Dave Goldfein and Chief of Naval Operations Admiral Michael Gilday in a joint statement issued in April. "This is also our way of showing that we are all in this together and that America's spirit will prevail."
Pilots in both squadrons are expected to fly over areas of the country hardest hit by the coronavirus. People observing the flyovers are expected to maintain social distancing protocols. Aircraft will engage in mid-air fueling procedures in order to cut down on the threat of spreading the virus.
The Blue Angels are expected to fly over both Jacksonville and Miami in southeast Florida on Friday.
Hospital staffers in Lee Health in Fort Myers, Florida received a special salute from their local police department in April. Officers maneuvered their vehicles in the shape of a heart in the medical facility's parking lot.
As of May 6, there were roughly 1,263,000 positive cases of coronavirus cases reported in the U.S. with 74,800 deaths attributable to the virus. However, 212,981 individuals have been labeled as fully recovered or have been discharged from the hospital.