Which States Will Legalize Marijuana Next? Pennsylvania Marijuana Industry Could Replace Vanishing Steel Jobs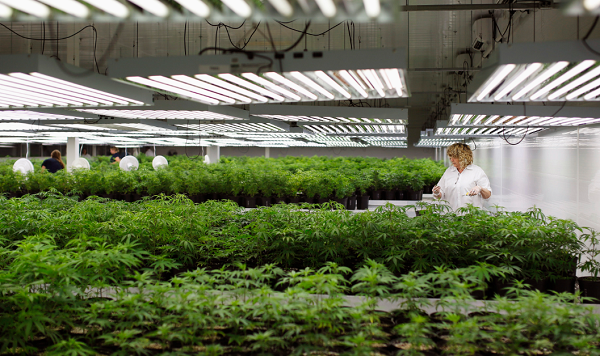 A Pennsylvania mayor said marijuana could successfully replacee many of the jobs lost during the downfall of the state's steel industry. Community members in Braddock, Pennsylvania, have already requested state approval to build a marijuana cultivation site on a vacant lot that was once occupied by an industrial steel building.
Town Mayor John Fetterman told local media Monday the potential grow facility would be a "giant step forward" for the city's economy.
"It would be a real game changer here in town if we were able to secure the facility," he said. "[Medical marijuana is] something that's been approved by the state of Pennsylvania and time moves forward."
A neighboring town, McKeesport, has also given support to a potential medical marijuana company hoping to establish a grow facility. However, Pennsylvania's medical marijuana law, which was adopted in 2016, allows only a certain number of facility licenses within the six regions of the state.
Despite the slight competition between the 11-county southwestern parts of the state, where both towns are located, Fetterman said at least two companies should receive licenses to grow marijuana near the cities, especially since the marijuana industry could provide a needed economic boost to places like Braddock, McKeesport and Mon Valley after the decline of steel companies in the area left hundreds without jobs.
Although a grow facility could bring only a handful of jobs to impoverished areas like Braddock, Pennsylvania's Auditor General Eugene DePasquale said a state approval of recreational marijuana could be the best way to tackle the budget deficit and unemployment in the state.
"[There is] one area that we can do this budget that will bring revenue and cut costs at the exact same time and that would be the regulation and taxation of marijuana," DePasquale told Pennsylvania Fox News affiliate recently.
DePasquale said the state should legalize recreational marijuana to get a piece of the business opportunities that could arise now that states like Maine and Massachusetts have legalized adult use of the plant.
"New Jersey is going to be next. My guess is New York will be next, as will Maryland, which means Pennsylvania in a position where, not only are we missing out on the business opportunities and the revenue side of it, but we're going to look like an outlier to the entire region," he said.