Pennsylvania Mother Arrested for Helping Boyfriend Make Child Pornography With Her Own Daughter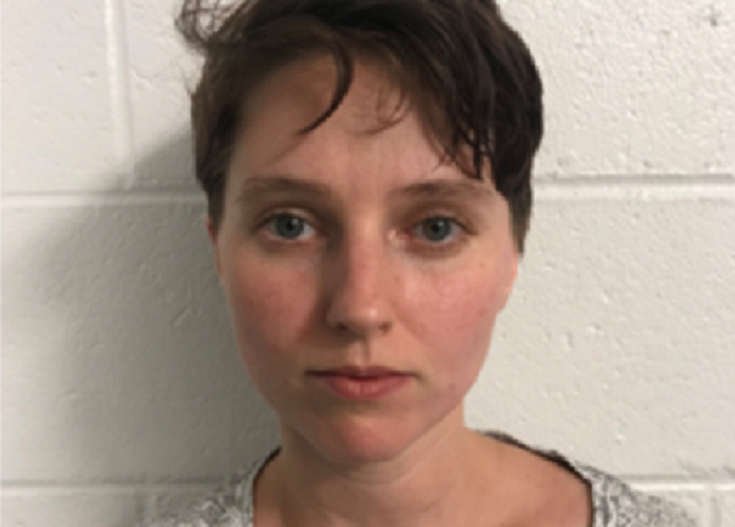 A Pennsylvania mother has been arrested on suspicion of helping her ex-boyfriend create child pornography with her 3-year-old daughter.
Kayla Parker, 26, was arrested in Dayton, Ohio, on suspicion of sexual abuse and exploitation of children, endangering the welfare of a child and indecent assault before being extradited back to her home state to face the charges.
She is accused of committing inappropriate sexual acts against her daughter when she was living with her then boyfriend David Carbonaro in Upper Darby, Pennsylvania, four years ago.
Following her arrest, Parker told investigators that while she was living with Carbonaro, she frequently undressed her daughter, escorted her to the bedroom, shut the door and left her alone with him.
During a search of Carbonaro's home in July, investigators found hundreds of images and several video files of a 3-year-old girl in various stages of undress, including one showing an adult male's hand reaching inside her underwear, the Pennsylvania Attorney General's office said in a statement.
Carbonaro identified the girl and her mother to law enforcement agents and assisted with the Ohio Office of Attorney General in apprehending Parker. Carbonaro is currently awaiting trial in Delaware County on suspicion of the possession, production and distribution of child pornography.
"This is an egregious case—a mother who preyed upon and sexually abused her own 3-year-old daughter," Attorney General Josh Shapiro said. "Strong law enforcement collaboration between my office and Attorney General DeWine's office led to her arrest and she will face charges in our Commonwealth. My office will hold this woman—and anyone we find abusing children in Pennsylvania—accountable for their crimes."
"The crimes that this mother is accused of are absolutely appalling, and although she may have believed that she left her alleged crimes behind her when she moved to Ohio, we were pleased to assist Pennsylvania Attorney General Shapiro to find, interview, and arrest the defendant on these allegations," Ohio Attorney General Mike DeWine said.
"My office's Crimes Against Children Unit works every day to keep kids safe and hold predators accountable, and we are happy to have helped Pennsylvania authorities with their investigation."
Parker told agents she and her daughter lived with Carbonaro in his Pennsylvania apartment for about year before she moved to Ohio. She said she has not been in contact with him since the move, reports WJAC.
After Parker was extradited to Pennsylvania, her bail was set at at 10 percent of $1 million. She is due to attend a preliminary hearing on October 26.