Pennsylvania Could Be the Next State To Ban Abortion After a Fetal Heartbeat is Detected
Pennsylvania may be on its way to joining a handful of states where abortion is banned after a fetal heartbeat can be detected, something that can occur before a woman is even aware that she is pregnant.
Republican state lawmakers unveiled two pieces of legislation Monday that aim to restrict abortion access. The "heartbeat bills" would prohibit the procedure once a fetal heartbeat is detected, which can happen as early as six weeks into a pregnancy. Right now, women in Pennsylvania can seek an abortion during the first 24 weeks of pregnancy.
"When you hear a baby's heartbeat, everything changes," Rep. Stephanie Borowicz said during a press conference at the state capitol. "If you can be declared dead when the heart stops why not declared alive when it starts?"
Health officials have warned that the use of the term "heartbeat" in the legislation is misleading because, at that stage, embryos have not yet formed a heart. The activity that can be detected at six weeks is simply a group of pulsing cells that will eventually become the heart as the embryo develops. The American College of Obstetricians and Gynecologists, the largest professional organization for women's health in the U.S., officially opposes such abortion measures as they "do not reflect medical accuracy or clinical understanding."
But if the bills successfully make their way through the General Assembly, Pennsylvania would join a long list of states that moved this year to ban abortion when a fetal heartbeat can be detected. Alabama, Georgia, Kentucky, Louisiana, Mississippi, Missouri and Ohio all passed similar anti-abortion legislation earlier this year.
Although nearly all of those laws are currently being challenged in court. Many state leaders have confessed that the restrictive abortion bills are part of an effort to dismantle Roe v. Wade, the 1973 Supreme Court decision recognizing a woman's constitutional right to an abortion.
"I would love to see Roe v. Wade overturned, of course," Borowicz said on Monday. "Sixty million babies' lives have been lost."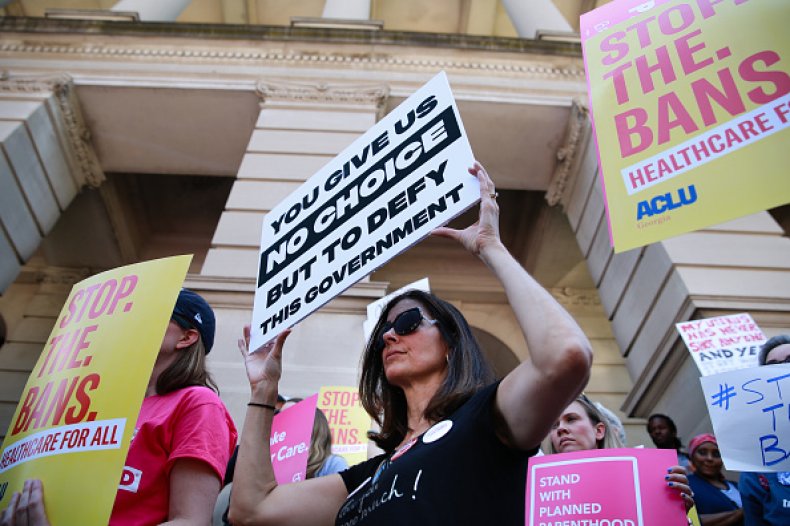 Pennsylvania's Democratic Governor Tom Wolf was an outspoken critic of "heartbeat bills" when they were being passed in other states and said he would veto such legislation if it ever reached his desk.
Planned Parenthood also opposed the measure. Ashley Lenker White, the executive director of Planned Parenthood PA Advocates, told PennLive that the move was a waste of time.
"It's a waste of taxpayer time and money, and the General Assembly's time would be better spent focusing on laws that would actually help Pennsylvanians access vital reproductive and health-care services," she said.