Pennsylvania Police Investigate Viral Video of Officer Punching Woman Outside House Party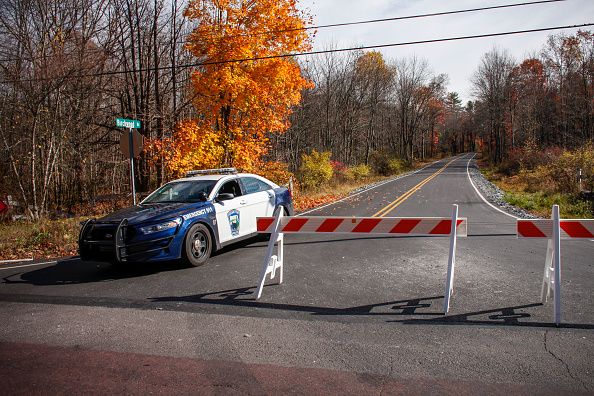 Chester, Pennsylvania, Chief of Police James Nolan said his department was investigating an incident after a video went viral of a police officer punching a woman in the face.
Nolan said that after 5 p.m. on Saturday, police were responding to a riot and found a large group of people fighting at the 900 block of E 16th Street after they were turned away from a St. Patrick's Day house party. When the group was turned away, police said Jaylene Westfall, 19, attacked one of the residents. The residents locked themselves inside the house following the attack, but Westfall and the group allegedly kicked in the locked front door.
Police said that as they were trying to control the situation, Dominique Difiore, 20, allegedly struck a police officer, but the video circulating on social media did not show that. Difiore, Westfall, Shawn Connelly, 21, of Philadelphia, and Tess Herman, 20, of Springfield, were arrested and charged with aggravated assault and alcohol-related offenses, police said.
"A partial video of the event is circulating on various social media platforms. The incident, the video and level of force used in connection with the event are all currently under investigation," the statement read. "There were numerous assaults and a college age St. Patrick's celebration going on in the neighborhood at the time of this incident. Police are still conducting investigations to determine if other persons will be charged in relation to the events of the day."
A similar incident occurred last week, after police in Miami were investigating a viral video of a woman being violently taken down to the ground by a police officer after allegedly calling the police for help. The Twitter user who posted the video claimed the woman who was detained by officers had called for help after someone threatened her with a weapon.
Juan J. Perez, director of the Miami-Dade Police Department, confirmed the incident in a statement and called the video "deeply troubling." Perez said the department was investigating the incident and would hold "those that violated any of our policies and/or procedures accountable for their actions or lack thereof."