Pennsylvania Priest Placed on Leave After Allegations of Sexual Misconduct With a Minor
A priest in Cambria County, Pennsylvania, has been placed on leave from public ministry after being accused of sexual misconduct involving a minor, according to a statement issued September 27 by the Roman Catholic Diocese of Altoona-Johnstown.
Rev. David R. Rizzo, administrator of Saint Augustine Parish and Saint Monica Parish, is the subject of the allegations involving an incident that took place several years ago. Authorities have been alerted to the accusation.
Rizzo, 44, is not permitted to function publicly as a priest while on leave. Bishop Mark Bartchak has appointed a temporary administrator for the parish. Weekend masses will be celebrated by visiting priests.
The diocese has dealt with sex abuse scandals before. A grand jury report from 2018 details hundreds of cases allegedly covered up by the church. The report states that a search warrant was executed and a "secret archive" obtained, along with confidential files.
"Agents did not find a couple files in a drawer which alleged child molestation," the report says, "but rather boxes and filing cabinets filled with the details of children being sexually violated by the institution's own members."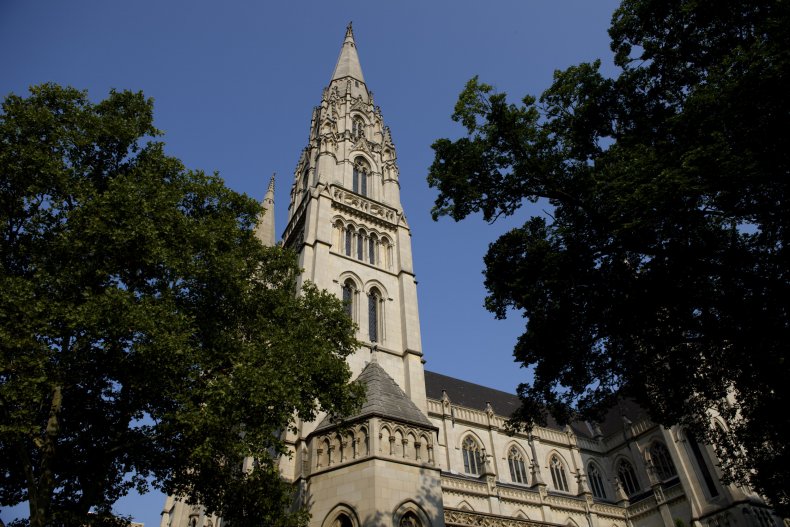 The Pittsburgh Post-Gazette said the report talked about hundreds of children who were sexually abused by members of the clergy, while bishops and other church officials covered the events up.
"Priests were returned to ministry with full knowledge they were child predators," said the grand jury report.
Named in that report was Francis Luddy, who molested at least 10 children between 1969 and 1984.
"It is not a stretch of the mind or reality to state that if Francis Luddy was having contact with children," said the report, "they were in danger of becoming victims of child sex abuse."
Unfortunately, none of the priests involved could be criminally charged. The statute of limitations has run out.
Bishop Bartchak, who took the post in 2011, said at the time, "I deeply regret any harm that has come to children, and I urge the faithful to join me in praying for all victims of abuse."
As of December 2018, the diocese had paid out $21,491,052 in litigation associated with the scandal. Over $15 million went toward settlements while only $907,369 went to clergy compensation, according to the Catholic Register. More than 290 individuals have received settlements and/or counseling.
The money was raised through insurance funds, diocesan savings and from selling the diocese's administration center and bishop's residence.
The Pittsburgh Post-Gazette reported that the diocese had also set up an Office of Youth Protection.