School District Tells Parents Their Kids Will Be Sent to Foster Care if Lunch Debt is Not Settled
A school district in Pennsylvania told parents of children with outstanding lunch debt could lose them to foster care if the unpaid bills aren't settled.
The Wyoming Valley West School District (WVWSD) in northeastern Pennsylvania said it was trying to recover more than $20,000 in food-related debt, and it had tried unsuccessfully to recover the money through other avenues. The district finally sent letters to about 1,000 parents regarding the matter, including four families who each owe at least $450.
These letters led to complaints from parents, and the harsh reprimand from child welfare authorities in Luzerne County, according to a report from CBS 3 in Philadelphia.
The letter states that if the debts are not settled, then child dependency hearings could follow, with children possibly being removed because the parents could not provide food for them.
"You can be sent to dependency court for neglecting your child's right to food. The result may be your child being taken from your home and placed in foster care," the letters to parents stated.
In response to the public outcry over this implied threat, the school district said was drafting a less menacing letter to be sent out next week.
Officials from Luzerne County sent the district's superintendent a letter, telling the educator to cease making false assumptions and that the threat of pulling children and placing them in foster care misinterpreted how the foster care program works, according to WYOU TV.
"I found it very disturbing. Upsetting. It's a total misrepresentation, a gross misrepresentation of what our agency does," said Joanne Van Saun, executive director for Luzerne County Children and Youth Services. "We do not remove children from families for unpaid bills."
Van Shaun added that in her 33 years with the county's youth services program, "Never has this county removed a child from a home for unpaid bills and never will we."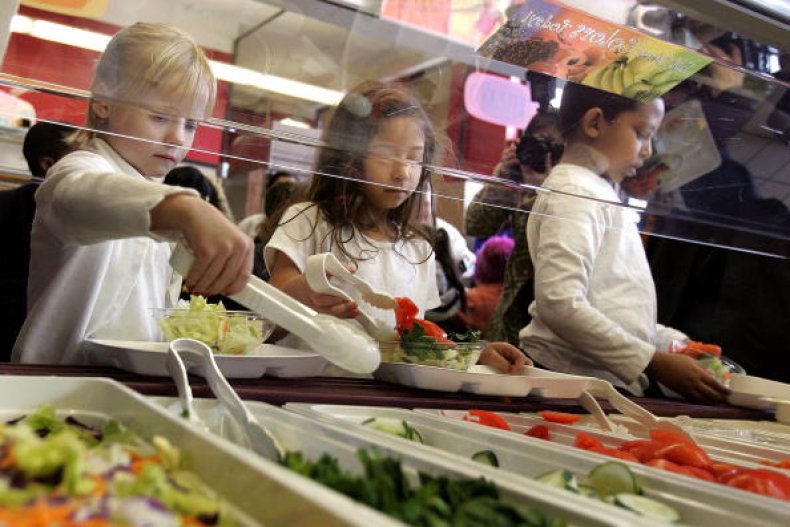 Charles Coslett is the WVWSD lawyer who said the letters were not at all threatening, but more of an "attention" getter.
"Hopefully, that gets their attention and it certainly did, didn't it? I mean, if you think about it, you're here this morning because some parents cried foul because he or she doesn't want to pay a debt attributed to feeding their kids. How shameful," Coslett.
Joseph Muth, the school district's federal programs director, said they considered serving peanut butter and jelly sandwiches to those children with delinquent accounts, but later decided not to after seeking legal advice.
The Wyoming Valley West School District will qualify for funding to provide free lunch to all its students in the upcoming school year, according to CBS 3.