Pennsylvania Senators Move to Legalize Recreational Marijuana With New Bill, Would Become 11th State to Do So
Two Pennsylvania state senators introduced Senate Bill 350 in Harrisburg on Tuesday which would allow adults 21 and older to possess, cultivate and purchase cannabis from licensed retailers. If the bill passes, Pennsylvania would become the 11th state to legalize marijuana.
State Senators Daylin Leach (D-Montgomery/Delaware) and Sharif Street (D-Philadelphia) said their legislation is designed to end the ongoing destruction caused by cannabis prohibition and to establish a fair protocol for the use, sale and regulation of cannabis.
"Wow, this is impressive," Shaleen Title of the Massachusetts Cannabis Control Commission told the Philadelphia Inquirer. "It's largely in line with the trend that each state's legalization law improves upon the states before it."
The bill is sure to generate excitement among marijuana reform advocates, as it takes into account social justice concerns while ensuring that consumers are put ahead of large cannabis corporations. Home delivery, social use lounges and personal cultivation are also provisions that aren't always included in other states' marijuana bills.
In December 2018, Governor Tom Wolf tweeted, "I think it is time for Pennsylvania to take a serious and honest look at [legalizing] recreational marijuana."
One month later, Wolf announced a four-month, 70-stop statewide listening tour by Lieutenant Governor John Fetterman to gather public input on the idea.
In addition to that, Street and Leach met with hundreds of Pennsylvanians, advocates, experts and stakeholders to gain knowledge and insight into creating legislation that benefits many instead of the few.
"We've used all of that input, and all that we've learned from experts in all the other states already doing this, to create legislation that we're confident will create an efficient new industry that is good for all Pennsylvanians."
The legislation will likely face an uphill battle in the Republican-controlled Senate.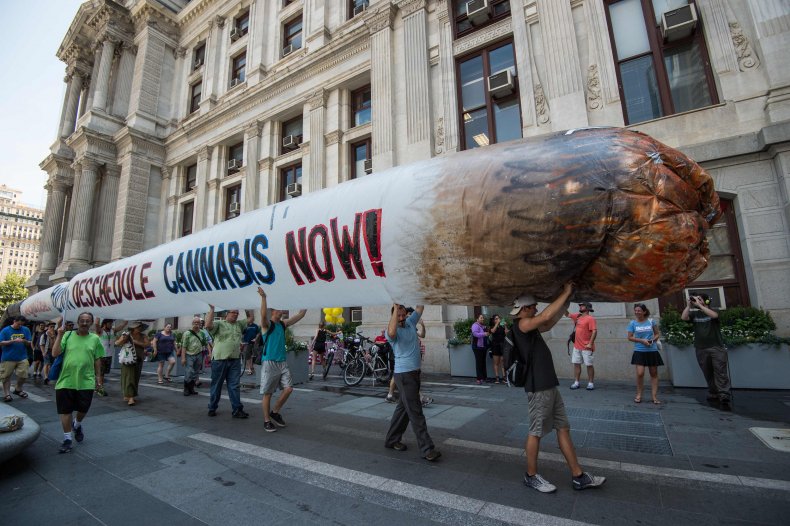 Street said that while there currently aren't any Republican cosponsors, he's optimistic that the bill will attract GOP members.
"The economic imperatives are too great," the senator told the Inquirer. "We also have a moral mandate to correct the damage that disparate enforcement of our marijuana laws has done and is still doing to communities across the commonwealth."
Leach also shepherded the Keystone State's medical marijuana bill into law in 2016. Initially, that medical bill lacked a Republican co-sponsor but Leach isn't worried.
"It's an economic, political, and moral win for both sides," Leach said. "It keeps the black-market tamped down, the $500 million generated in cannabis fees would be directed to the schools, it decreases regulation by eliminating the seed-to-sale tracking."
Next, the president pro tempore of the Senate will assign the bill to a Senate committee for consideration.