Pennsylvania Shooting Rampage Live Updates: Deadly Attack at Small Town Car Wash
4 p.m. - Shari Bukovac, who co-owns the car wash with her husband Ed, told The Washington Post that no employees were on the property when the shooting happened, even though it is open 24 hours. She said she was alerted to the attack by a call from a neighbor in the middle of the night. She said she knew little beyond what local news had been reporting, but that she had never seen a violent incident like this in the two decades she and her husband have owned the business.
2:30 p.m. - Family members of the victims told WPXI that the shooting was the result of a domestic dispute and that a man who used to date one of the victims is the gunman. Police said the victims were in their 20s and 30s.
2 p.m. - A Connellsville woman named Jenna Porterfield told the Post-Gazette that her husband, 29-year-old William Scott Porterfield, is one of the victims. Police have not officially identified any victims and said no one had been notified about the deaths due to the lack of confirmation, though word about the victims quickly spread through the rural Fayette County as locals and family members gathered around the scene of the crime.
1:45 p.m. - A state police detective has now told the Post-Gazette that it's unclear if the male suspect is dead or alive, but that he had been shot, though it is unclear by whom.
12:00 p.m. - A state police detective told the Pittsburgh Post-Gazette that the suspect is among the dead, though it is unclear if he shot himself. The suspect was wearing body armor, the detective said. Trooper Robert Broadwater told the paper there was "no indication of drug activity" in relation to the shooting, but police have otherwise detected "no motive, no reason."
11:15 a.m. - A source at the scene told a KDKA reporter that the suspected shooter used a semi-automatic rifle. Police have not confirmed the weapon that was used.
10:55 a.m. - Police were on the scene at Ed's Car Wash in Melcroft late Sunday morning marking evidence from the scene of the shooting.
10:35 a.m. - At least five people were killed and one was wounded Sunday morning in a shooting rampage at a small town car wash in Pennsylvania, state police said.
Officers found the bodies of three men and two women around 3 a.m. at or near a car wash in Melcroft, which is about 50 miles southeast of Pittsburgh, police said. It was not immediately clear if the suspect was among the dead.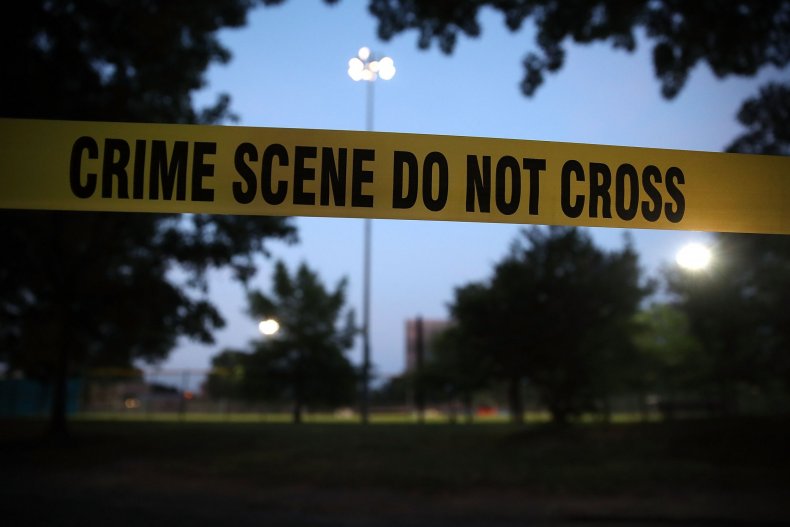 Police said in a statement that there was "no threat to the community, no imminent danger." None of the victims has been identified and there was no immediate comment on a motive for the massacre.