Siblings, Aged 8 and 4, Found Hanged in Basement of Pennsylvania Home
Two siblings who were found unresponsive at their Pennsylvania home and later died from their injuries were discovered hanging in the property's basement, it has been revealed.
Conner Snyder, 8, and Brinley L. Snyder, 4, were found by their mother inside their family home in Albany Township on September 23. Both were resuscitated and taken to Lehigh Valley Hospital-Cedar Crest for treatment.
The brother and sister died from their injuries three days later, just minutes apart.
Authorities originally released few details surrounding the deaths, with state police only confirming the children died from "injuries sustained." They did not reveal how the children came to lose consciousness or if anyone would be charged in connection to the case, The Morning Call reported.
Court documents have now revealed that the children were found hanging on opposite ends of the same plastic-covered dog lead from the main support beam of their basement, according to the Reading Eagle.
As part of the investigation, Pennsylvania State Police obtained several search warrants. One of the warrants filed at district court in Hamburg showed that police seized an Xbox, along with several electronic items.
"The eight-year-old victim is known to play video games and view various internet websites utilizing the Xbox gaming console," the warrant stated, reported The Morning Call.
A cellphone, two tablets and a laptop computer were also removed from the home. Police added they are trying to find a husky pitbull mix that weighs approximately 50 pounds.
The children's mother, Lisa Rachelle Snyder, 36, told officers the dog was kept outside the home while attached to a plastic-coated wire.
"By determining the dog's actual weight and size utilizing a scale will assist in the criminal investigation," Pennsylvania State Police Trooper Ian Keck wrote in the warrant application, reported WFMZ.
"All of this is important to the criminal investigation and reconstruction of the events surrounding this incident."
The mother has reportedly given the dog away in the wake of her children's deaths.
Lisa Rachelle Snyder and her 17-year-old son, who also lives at the home, were interviewed by police.
According to CBS 21, the family was not receiving Child and Youth Services at the time of Connor's and Brinley's death. However, the individuals were known to Berks County Children and Youth Services, although it is not clear in what circumstances.
"Whenever we are dealing with the unnatural death of a child, it is very emotionally troubling to all of us," Berks County District Attorney John Adams told The Morning Call.
"I believe to have two children perish in the same incident really compounds our concerns and we are looking forward to having some answers. But we need to take our time to determine exactly what happened."
If you have thoughts of suicide, confidential help is available for free at the National Suicide Prevention Lifeline. Call 1-800-273-8255. The line is available 24 hours, every day.)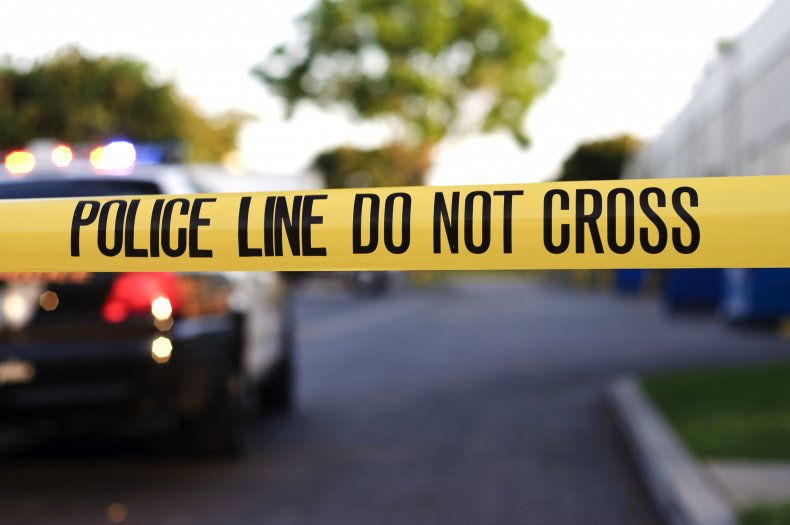 Siblings, Aged 8 and 4, Found Hanged in Basement of Pennsylvania Home | U.S.