Pennsylvania State Rep Files Resolution Calling for 'State Day of Humiliation, Fasting and Prayer' to Atone for Coronavirus Pandemic
Pennsylvania State Representative Stephanie Borowicz has called for her state to recognize March 30, 2020 as "A State Day of Humiliation, Fasting and Prayer" in a resolution introduced to Pennsylvania's General Assembly on Monday.
"During the pandemic of 2020 and the ensuing uncertainty and anxiety of this time, Pennsylvanians may be comforted by turning to a day of humiliation, fasting and prayer," Borowicz wrote in legislation which also said the coronavirus pandemic may be a "punishment inflicted upon us for our presumptuous sins."
However, Borowicz's resolution does not explicitly state that the prayers of Pennsylvanians will cure the coronavirus. Instead, "the united cry of the nation will be heard on high and answered with blessing no less than the pardon of our national sins and the restoration of our new divided and suffering country to its former happy condition of unity and peace."
Newsweek reached out to Borowicz's office for comment but did not receive a response in time for publication.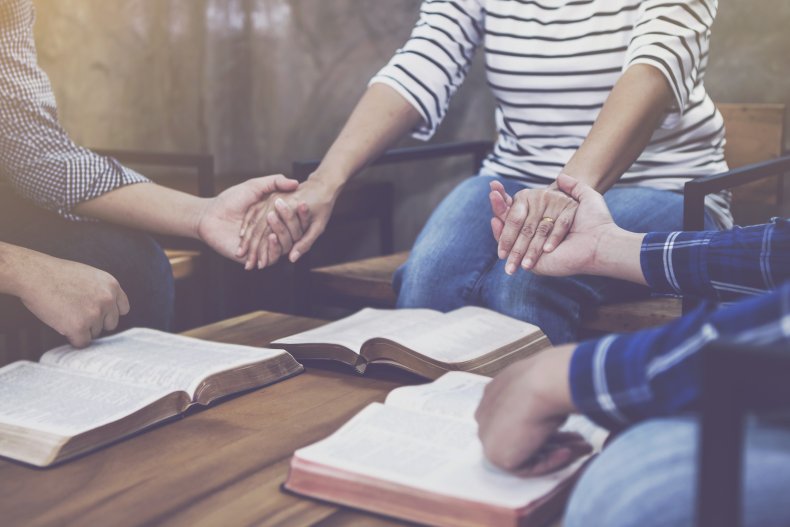 Borowicz's proposed legislation borrows language from a similar resolution passed by President Abraham Lincoln during the Civil War in April 1863 in which the entire nation was called to devote themselves to religious ceremonies instead of "their ordinary secular pursuits" for a day.
In 2019, Borowicz drew criticism for an opening prayer at the Pennsylvania House of Representatives in which she asked God's forgiveness on the same day as the swearing-in of Representative Movita Johnson-Harrell, the first Muslim woman to be elected to the state's legislature.
House Minority Whip Jordan Harris said in a statement at the time that Borowicz's prayer was "divisive."
"Let me be clear," Harris said. "I am a Christian. I spend my Sunday mornings in church worshiping and being thankful for all that I have. But in no way does that mean I would flaunt my religion at those who worship differently than I do."
"There is no room in our Capitol building for actions such as this," Harris continued, "and it's incredibly disappointing that today's opening prayer was so divisive."
Places of worship in some states have closed their doors in order to combat the spread of coronavirus. Catholic churches in New York canceled mass as the New York Archdiocese said in March places of worship in ten counties would only be open for private prayer. All in-person services conducted by the Church of Jesus Christ of Latter-day Saints (LDS) have also been canceled on a worldwide level.
"We have counseled with worldwide governmental, ecclesiastical, and medical leaders and have prayerfully considered the current circumstances," said the First Presidency and Quorum of the Twelve Apostles in a March statement. "We want to be good global citizens and do what we can to control this contagious illness."
Houston, Texas megachurch Lakewood Church, pastored by Joel Osteen, started streaming its services online due to the threat of community spread coronavirus.
"It has always been a priority for us to offer our members and our guests a safe and healthy environment to worship and take their next steps towards Jesus," read a statement on Lakewood's website.