Human Legs Cut Off With Hand Saw Discovered in Pennsylvania River, Police Say
A Pennsylvania State Police probe remains ongoing after two human legs were found by fishermen in the Susquehanna River in Lycoming County last month.
On May 11, the legs were recovered along the north shore of the Susquehanna River near the Hepburn Street Pump Station in Williamsport city. The remains were "cleanly cut near the knee joints," experts said. The cuts were possibly made by "a thin bladed hand-held saw."
While the age, height and weight of the victim remains unknown, police said the legs were possibly from a female because the toe nails were found to be painted pink.
In addition, white socks on the remains at the time of discovery were labeled 'Polo Jeans' with the initials R.L. above a red, white and blue flag. It is believed R.L. stands for Ralph Lauren.
Fresh details about the grim discovery came to light after police entered the case into the National Missing and Unidentified Persons System this month, the Express-Times reported.
Lycoming County Coroner, Charles Kiessling Jr., told the local media outlet on Tuesday that the ethnicity of the victim had not yet been determined. He stated that the person's death had likely happened up to six months before the legs were found, but full analysis is ongoing.
State coroner Graham Hetrick told PennLive.com DNA could possibly be obtained from the remains. He said cold river water will help police because it may slow decomposition. "It may be that the biggest mistake the perpetrator made was throwing [the legs] in the river," he said.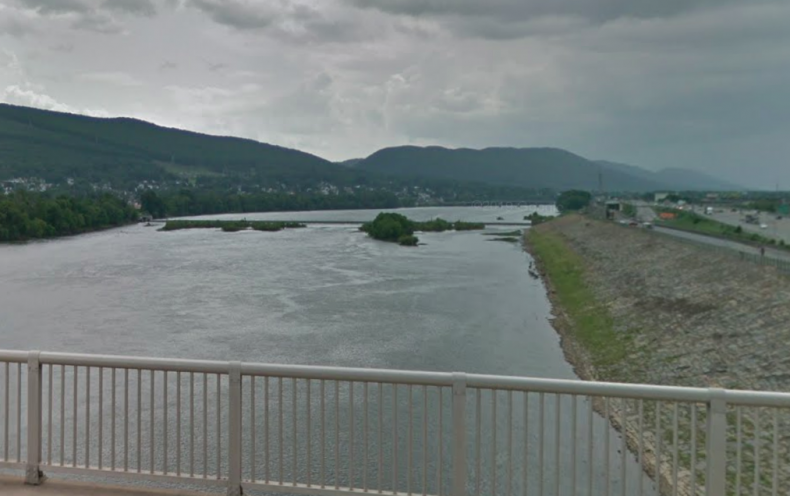 According to WNEP-TV, an ABC-affiliated TV station in Pennsylvania, Kiessling said there had been no missing persons matching the description linked to the Williamsport area. Therefore, police are investigating if the human remains belong to a victim who died in another area. Last month, FOX 56 reported that officials had searched the river but found no other body parts.
Local fisherman Jim Bryan told WNEP-TV he was at the river the night prior to the remains being found. "Ralph Lauren socks, or something like that, and painted toenails and that's about all they have to go on," he said. "That don't give you a whole lot, does it?"
In February this year, PennLive.com reported there were more than 400 missing person cases active across Pennsylvania, citing figures in a study that was compiled by VivintSource.com.
Administrators of the National Missing and Unidentified Persons System describe such cases as the "silent mass disaster." Every year in the U.S., more than 600,000 people go missing and over 4,000 unidentified bodies are found, it states on its website.