Pennsylvania Governor Tom Wolf will veto a state Senate bill urging his office to update its list of life-sustaining businesses permitted to remain open during the coronavirus pandemic.
The bill, which senators signed on Wednesday, asked Wolf to re-evaluate his original order determining which businesses are essential and which are not, in compliance with guidelines issued by the federal Cybersecurity and Infrastructure Security Agency (CISA) late last month.
"The governor plans to veto SB 613," the governor's press secretary, Lyndsay Kensinger, said in a statement. "As the administration has stated many times, irresponsibly going against the direction of the secretary of health and reopening businesses too early will only extend the length of the economic hardships created by the pandemic."
Later on Wednesday, Pennsylvania Secretary of Health Rachel Levine sent a letter to senators in response to the bill, warning of its potentially "devastating impact" on coronavirus mitigation efforts.
As of Thursday morning, Pennsylvania had reported the sixth-highest incidence of coronavirus cases in the nation. According to a Johns Hopkins University tracker's latest figures, at least 26,804 people have tested positive for the disease statewide, while 787 have died.
In her letter, Levine emphasized that continuing strict mitigation efforts was necessary to contain further spread of the virus.
"Encouraging increased social movement of Pennsylvanians at this time by reopening a significant amount of businesses would be reckless and irresponsible," she wrote. Conforming to guidance included in the CISA's advisory would allow "a significant amount of businesses" not currently deemed life-sustaining to reopen, she noted.
"In fact, there are very few industries outside of retail (which would also see large exemptions) that wouldn't be able to make an argument that they could reopen under this legislation," Levine continued. "While the Governor and I are as eager as anyone to begin getting people back to work, doing so prematurely will only increase the spread of the virus, further lengthening associated economic challenges, while also placing more lives as risk."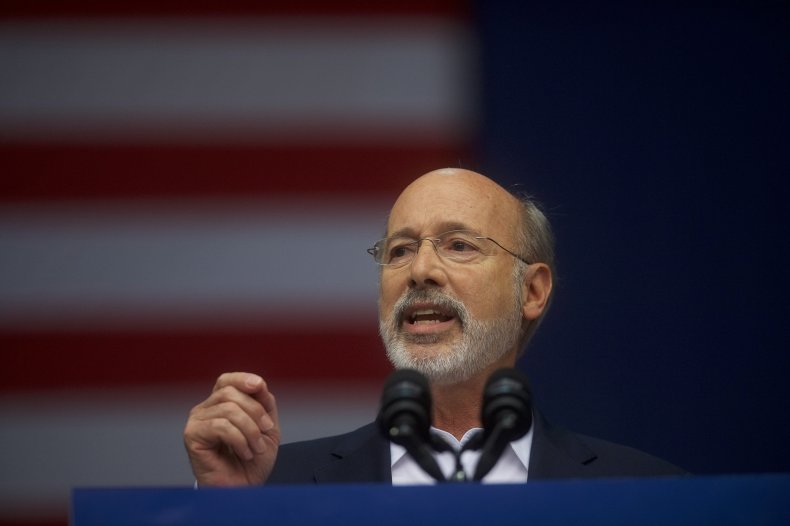 Later on Wednesday, Wolf announced a new order, authored by Levine, that outlined mandatory protective measures for businesses permitted to remain open for in-person operations.
"Recognizing that certain life-sustaining businesses in the Commonwealth must remain open despite the need for strong mitigation to slow the spread of the virus, I am ordering certain actions to be taken by employers and their employees to protect their health and lives, the health and lives of their families, and the health and lives of the residents of the Commonwealth who depend on their services," the order reads.
The order establishes protocols to ensure workplace social distancing and procedures to prevent and manage virus exposure. One protocol requires employees to wear protective masks at all times. Wolf issued a recent recommendation asking all Pennsylvania residents to do the same. It is expected to take effect immediately.