'Penny Dreadful City of Angels': How the Spin-Off Links to the Original Series
Penny Dreadful, which ran for 28 episodes on Showtime from 2014 to 2016, was set in Victorian London and starred Josh Harnett, Timothy Dalton and Eva Green as supernatural investigators. Now, the series has inspired spin-off Penny Dreadful: City of Angels, which starts on Showtime on Sunday, April 26.
The follow-up series, however, is very different from the original. Starring Game of Thrones star Natalie Dormer in multiple roles alongside Daniel Zovatto, Adriana Barraza and Nathan Lane, City of Angels brings the action to Los Angeles, California in 1938.
Though the new show is a spin-off in name to Penny Dreadful, fans should not expect much in the way of crossover between the two shows. Per Deadline, City of Angels, "won't have any callbacks, Easter Eggs or direct connections to the original 2014-2016 series."
Franchise creator John Logan told the website in January 2020: "As fond as I am about that series, that was a complete novel. It closed at the end, appropriately with that story, that poetic sad story we were telling."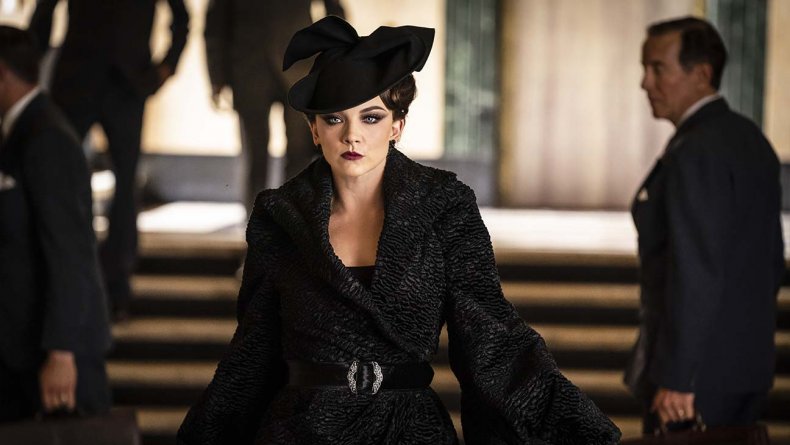 However, the new show will share thematic similarities with Penny Dreadful, and its first season sees a cast member from the original series returning. The show has been called a "spiritual descendant" of the Showtime original, and like its predecessor City of Angels contains supernatural and macabre elements, with Dormer playing a demon who can take on other people's appearance.
City of Angels also sees British actor Rory Kinnear return to the cast. In Penny Dreadful, the Skyfall actor played John Clare and The Creature, while in City of Angels he plays Dr. Peter Craft. Variety said of the character: "Dr. Peter Craft is a successful German paediatrician and the head of the German-American Bund, an organization he hopes will keep the United States isolated from the growing threat of war in Europe."
As for how City of Angels differs from Penny Dreadful, Dormer said to the Television Critics Association in January: "What John [Logan] is dealing thematically with this show, as he says, it's set in 1938, but it's about 2020.
"It's about the dangers of demagoguery, it's about the demonization of the other, it's about nationalist fervor, it's about people being terrified, it's about new transportation, new technologies, the constant threat of war, it's about people being at this moment in history and not being able to see what the next ten years is going to be and they're terrified."
For fans who want to see the differences between them two shows for themselves, Penny Dreadful: City of Angels starts on Sunday, April 24 at 10:10 p.m. ET, on Showtime, following the series finale of Homeland.