Who Was Penny Marshall? Remembering Movie Roles From 'Laverne & Shirley' Star Turned Director
Laverne & Shirley star turned Hollywood director Penny Marshall died Monday at her home in Hollywood Hills, California, of complications from diabetes, E! Online reported the following day. She was 75 years old. In 2009, Marshall had been diagnosed with lung and brain cancer.
"Our family is heartbroken over the passing of Penny Marshall," her family announced through a spokesperson, according to E! Online. "Penny was a girl from the Bronx, who came out West, put a cursive 'L' on her sweater and transformed herself into a Hollywood success story… We hope her life continues to inspire others to spend time with family, work hard and make all of their dreams come true."
Marshall, known for her nasal voice, became a breakout star when she landed the role of Laverne DiFazio in 1976. The series lasted for eight seasons, showing the lives of two young women in Milwaukee. When Laverne & Shirley ended in 1983, Marshall went on to direct dozens of films. As noted by The Hollywood Reporter, she broke records as a female director.
Aside from Laverne & Shirley, Marshall is best known for directing Big, Awakenings and A League of Their Own.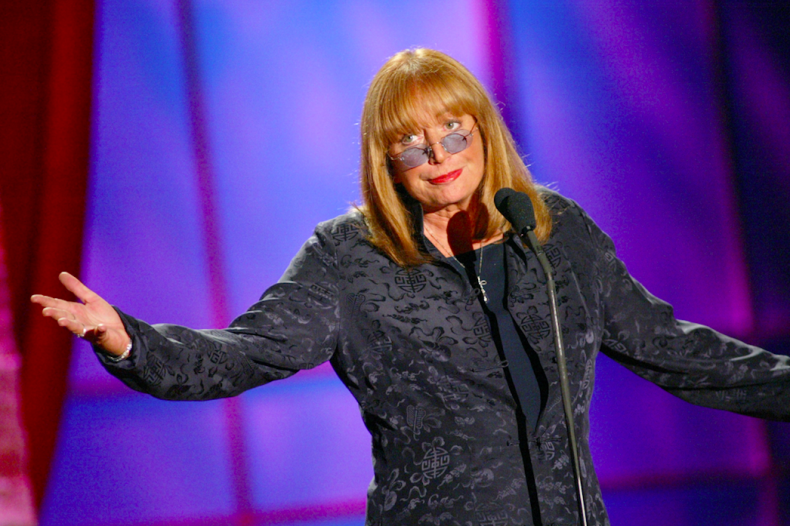 Big, which starred Tom Hanks, was the first movie directed by a woman to make more than $100 million domestically, nearly $200 million in today's dollars. Marshall and Hanks teamed up again for A League of Their Own, which also starred such A-listers as Madonna, Rosie O'Donnell and Geena Davis. Like Big, A League of Their Own grossed more than $100 million domestically.
Awakenings was nominated for best picture, making Marshall the second woman ever to direct a best picture Oscar nominee. "I had friends who said, 'Why do you want to be in a hospital for four months?' I said, 'I was depressed in a toy store, what difference does it make?'" she told the Los Angeles Times in 1990. "I'm a depressed person. People said it was so brave to do a drama. I didn't think it was bravery. I figured I had an excuse: If it didn't work, I could say, 'Well, that's not my strength.'"
Marshall was beloved by generations of fans, including millenials, who arguably remember her best for her role in Hocus Pocus, in which Marshall played The Master's Wife. Some people may not know that her late brother, Gary Marshall, played her husband, the "Devil" in the film.
She would say that her brother and sister were planned, while she was not. "You were a miscarriage, but you were stubborn and held on," her mother reportedly told her when she was a teenager.
Her family will hold a celebration of life ceremony at a later date, E! Online reported.