Pentagon Scrambles After Botching Response to Veterans' Complaints of Chemical Warfare Exposure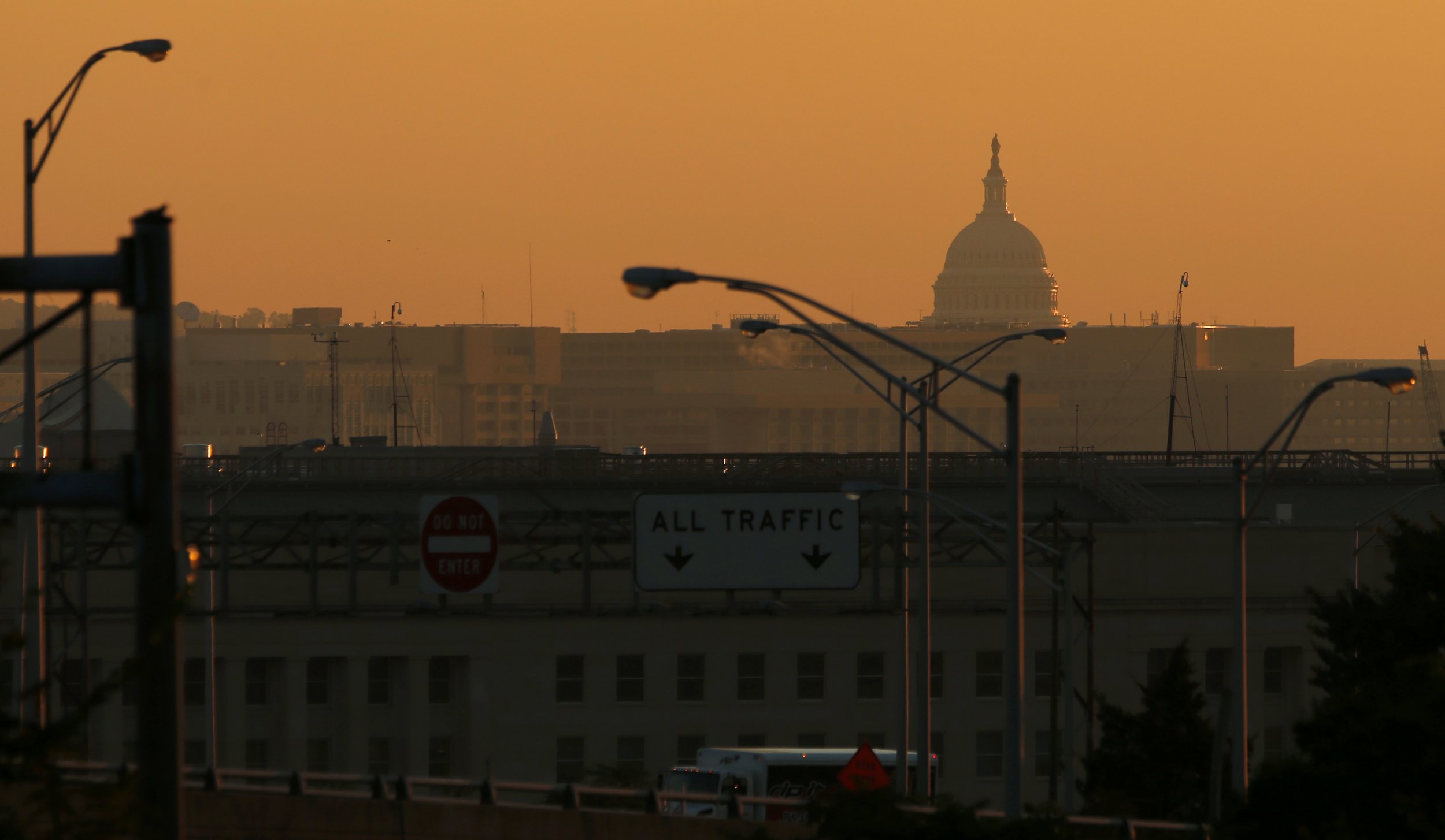 Since 2003, over 600 American service members have come forward with the belief that they were exposed to chemical warfare agents in Iraq, reportsThe New York Times. Despite the high number of reports of exposure, the Pentagon failed to recognize the issue and neglected to provide treatment to those affected. Further, the high number of cases means that there could be many more people affected who have not reported their injuries, including non-service members.
An Army surgeon general representative told the Times that any service member who believed they were affected by any chemical, biological or radiological warfare agent went through a medical consultation at the end of their tour. However, the representative also admitted that the Pentagon failed to set up tracking processes for the complaints of those affected, nor did they notify soldiers who were in vulnerable locations about this risk.
The Pentagon is working to undo the damage, setting up a hotline for active and veteran service members, 1-800-497-6261—the same phone number used for Gulf War veterans experiencing various ailments. Officials are also backtracking through medical surveys to find anyone (like contractors, civilians and even soldiers on the other side of the line) who might have been affected and did not realize it. The veterans who are contacted will be interviewed and will be offered a medical examination, if needed. In addition to having to find those affected, there is also the matter of understanding the fallout of the exposure: Chemical agents all react different from one another.
At least one former service member feels the Pentagon's efforts are not enough. "It's too little, too late," Jordan Zoeller told the Times. Zoeller was affected by chemical agents and developed asthma and psoriasis. A number of other affected members noted a lack of medical treatment, and one Navy officer said (under conditions of anonymity) that after being exposed to a "mustard agent" that caused a "long patch of redness that took weeks to heal and left scarring, he was issued "a gag order" forbidding him to talk about the mustard shells.
This officer provided his medical survey to the Times, on which the attending medical professional advises he not receive further care:
During verbal interview he discussed what was believed to be exposure to mustard gas from a munition found in Iraq during a 2006 deployment. PT stated while "unearthing" found munitions, a brown oily liquid spilled onto his L FA (sic)(Left forearm). He described how he cleaned/removed the oily liquid immediately from L FA by means of copious flushing w/ IV fluids. After flushing of L FA he and his team immediately donned chem protective gear and addressed the munitions. After he and his team secured the area/situation he was able to address his arm. The L FA presented w raised/ (sic) erythematous patch roughly 6" long x 2"-3" wide. PT states it was similar to a 2nd degree burn without blisters (members of his team described the same finding.)

...was instructed not to discuss due to mission classification. Redness lasted 2.5-3 wks. PT's L FA has what appears to be scarring/alopecia. Due to lack of s/s @ this time, no referral will be made @ this time, patient agrees w/ this assessment/plan.
The Times reached out to the Navy, who responded by condemning the gag order: "We in no way condone the silencing of any of our service members and are greatly encouraged that this sailor took the step of reaching out to the Navy so we can get him the medical attention he needs."
Pentagon press secretary Rear Admiral John Kirby told Stars and Stripes in a statement, "Secretary Hagel ordered the department to examine the medical records for all service members assigned to Explosive Ordnance Disposal Units where exposures were reported to have occurred, as well as the Post-Deployment Health Assessment data for all service members who deployed to Iraq and Afghanistan. The review has determined thus far that 734 troops reported potential exposure. The actual extent of that exposure is not yet clear."
Experts believe the Pentagon is currently doing the best it can given the mistakes it has made.
"The easiest way to make a problem go away is to hang a lantern on it," Matthew Hale, professor of political science at Seton Hall University tells Newsweek. "It seems the Pentagon did not do that, and they knew there was more of a problem than they said...There's not much else they can do at this point. Being open, transparent [and] honest, it's what they need to do, and what they should've done long ago. That is the only thing they can do to mitigate political damage right now."
Jens David Ohlin, professor of law at Cornell University, says that the political damage done to the Pentagon will only be mitigated if it goes to great lengths to help those affected. "They need to take the situation more seriously," Ohlin says. "When the people who have sacrificed for their country are not taken care of, the administration can be criticized. So now the administration has to go above and beyond to protect these members."
While the Pentagon appears to be making the correct political moves, it is unclear how successful the newly established protocol will be at treating both service members and civilians affected by chemical warfare.