Medal of Honor Winner Takes Place at Pentagon After Long Fight for Recognition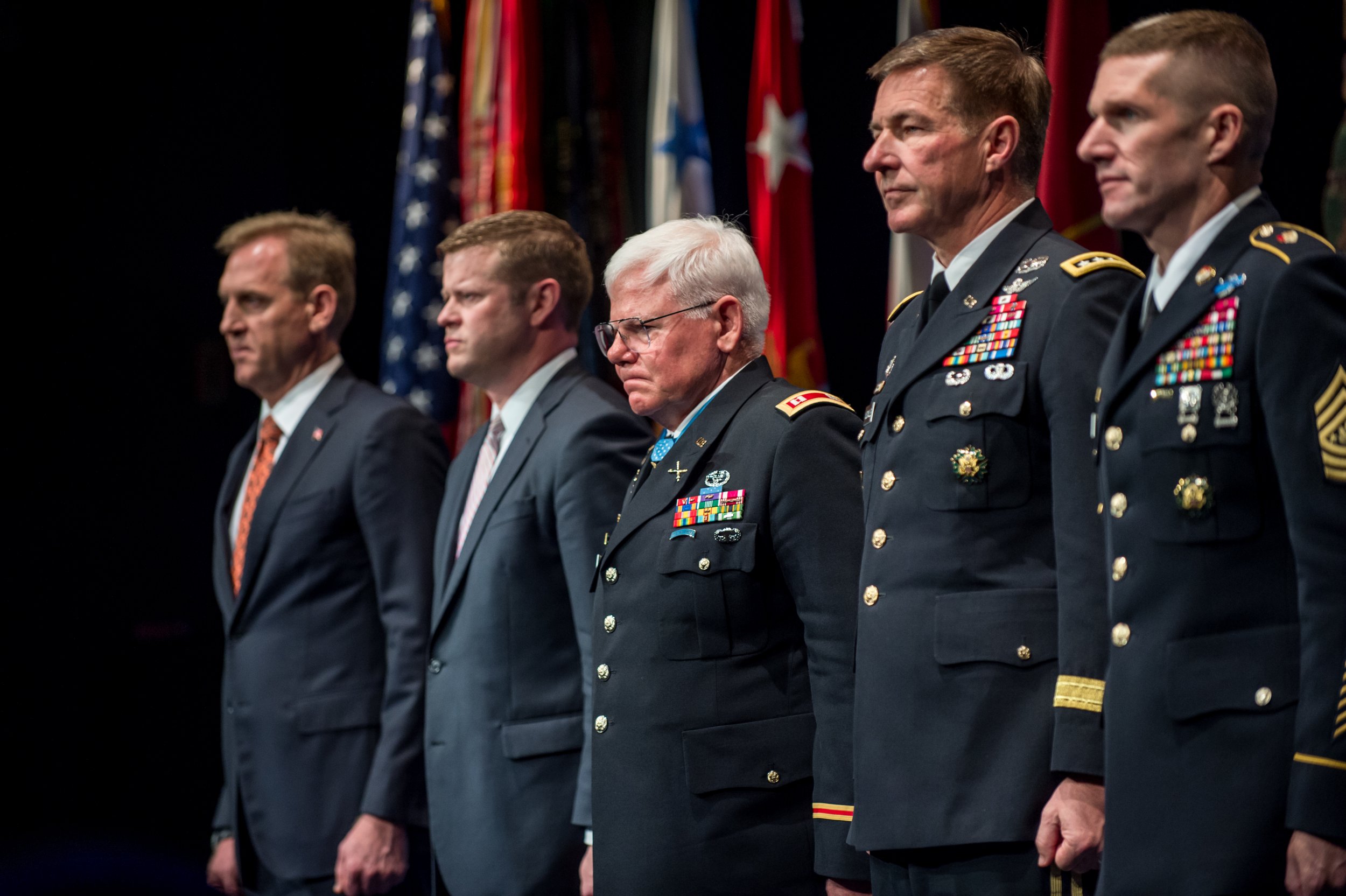 A 70-year-old retired Special Forces captain, Gary Michael Rose was wearing a slightly oversized Army uniform as he shuffled across a Pentagon stage brimming with high-ranking military officials there to honor him on Tuesday.
Forty-seven years after actions that saved several lives in Southeast Asia, Rose was being added to the Pentagon's Hall of Heroes. The combat medic was awarded the Medal of Honor on Monday for heroic feats in Laos on a secret mission that the Defense Department long denied even happened. The Pentagon has now finally embraced him.
Rose's heroism was lauded by President Donald Trump during a White House ceremony on Monday, but the following day may have been even more fulfilling, as he was surrounded at the Pentagon by other men and women in uniform—including some who had fought a lengthy battle to gain him recognition despite the secretive nature of his service.
The campaign in Laos during the Vietnam War was meant to disrupt North Vietnamese supply lines and help U.S. forces take control of a war they would never end up mastering. The fighting there was a secret that then-President Richard Nixon did not want made public because it was outside the borders of Vietnam. Special Forces troops operating in Laos avoided carrying any equipment that could be traced back to the U.S., a tactic to create plausible deniability about U.S. involvement.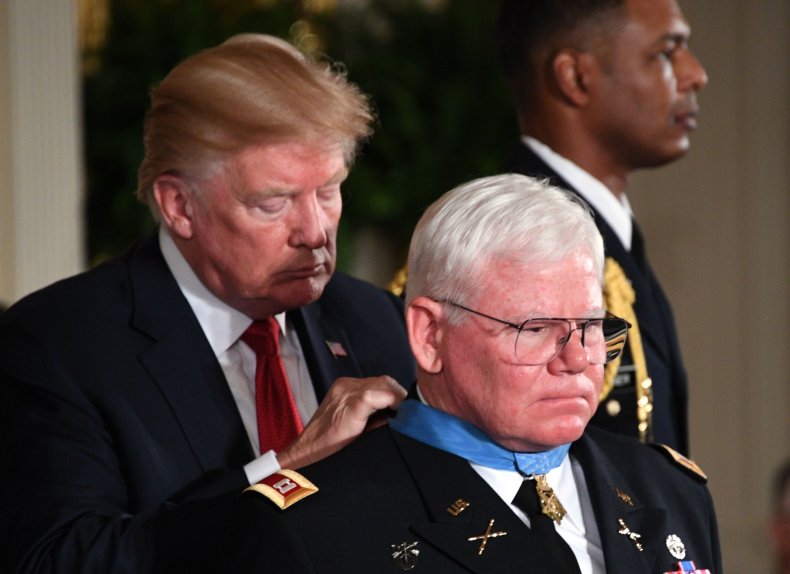 For decades, U.S. operations in Laos remained classified, with some details withheld to this day. The men who fought that campaign, as well as veterans of other highly classified missions in the Cambodia-Vietnam War, have been slow to be recognized.
"They have been unfairly tarred, and libeled, with false accusations," said Acting Army Secretary Ryan McCarthy during the Pentagon ceremony, his voice breaking as he referenced accusations of war crimes that have haunted the history of the Vietnam War. "Speaking as the son of a Vietnam veteran, I've seen firsthand how they've been misunderstood, overlooked and forgotten by too many of their fellow Americans. But on this day, gentlemen, America is looking you straight in the eyes, at long last to finally say thank you."
Rose's exploits during four days of what was known as Operation Tailwind in Laos in 1970 seem nearly unimaginable when looking at the gentle grandfather nearly half a century later. He is credited with providing medical care for more than 60 men during the four days of almost constant gunfights. That included surviving a helicopter crash and and pulling men from the wreckage while wounded. He also dragged a man through the jungle with one hand while firing his rifle in the other direction during a firefight.
More than a half-dozen wheelchairs were needed at the ceremony to ferry guests, some of whom fought with Rose. More than a couple of canes were also visible in the standing-room-only crowd of several hundred primarily uniformed military officers. At one point, when the Army vice chief of staff, General James McConville, asked veterans of Rose's campaign to stand, several took help from the willingly offered steady hands.
In a soft-spoken, boyish voice, Rose noted the relative youth of the military brass who had assembled to honor him. During his brief comments, he also made a point of naming at least four school teachers and describing their impact on him, along with recognizing a World War I veteran neighbor who helped convince him to consider military service.
The citation for Rose's Medal of Honor does not mention Laos.