Pentagon Extends 60-Day Travel Freeze for U.S.Military Personnel, Families Amid Coronavirus Pandemic
Defense Secretary Mark Esper has extended a 60-day freeze until the end of June on U.S. troop movements overseas, family members, and defense contractors to help curb the spread of the new coronavirus.
"We understand the impact this has on our service members and their families. However, this is a necessary measure to keep our people safe and our military ready," Undersecretary of Defense for Personnel and Readiness Matt Donovan said in a Politico report.
The new Department of Defense order, which was issued in April, suspends domestic and overseas travel until June 30 for all DOD civilian personnel, dependents of service members, and DOD civilian personnel whose travel is government-funded.
Esper enacted the first order March 25 after more than 1,000 sailors aboard the U.S.S. Theodore Roosevelt tested positive for COVID-19, followed by a second outbreak on the U.S.S Kidd in April, and during a time in the pandemic when the U.S. and the world were experiencing a record number of confirmed cases of the new coronavirus.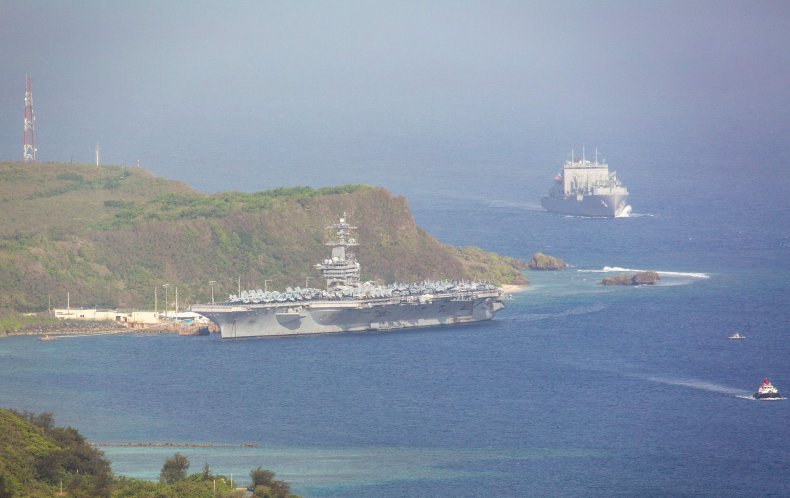 The first order strictly forbade all travel of military personnel and their family members, DOD civilian employees, and DOD contractors unless the travel was deemed mission essential, was needed for humanitarian reasons or was warranted due to extreme hardship. Exceptions can be made on a limited, case by case basis, according to the DOD.
Under the extension, the exceptions could include travel associated with basic training, recruiting, patients traveling for medical treatment, military operations such as deployments or redeployment, military personnel returning to their permanent command from temporary duty, or orders awaiting retirement from the U.S. military.
As of May 1, the DOD has reported more than 7,100 cases of the new coronavirus among military personnel and their family members, DOD contractors, and DOD civilian personnel, according to the Military Times.
DOD officials did not respond to Newsweek's inquiries by the publication for updated numbers related to the spread of COVID-19 among military personnel and their dependents.
Donovan said in a Politico report the guidelines within the new travel order are "a little bit more liberal" because of the exemptions and waivers compared to the first order issued in March, which enacted harsher restrictions during the height of the pandemic.
However, Donovan didn't rule out another extension after the current order expires, adding that Esper plans to review the policy every 15 days while monitoring the reopening of state economies, and will determine whether travel restrictions can be lifted sooner.