Drug Labs Used By The Taliban In Afghanistan Are Now A U.S. Target After Trump Authorizes Strikes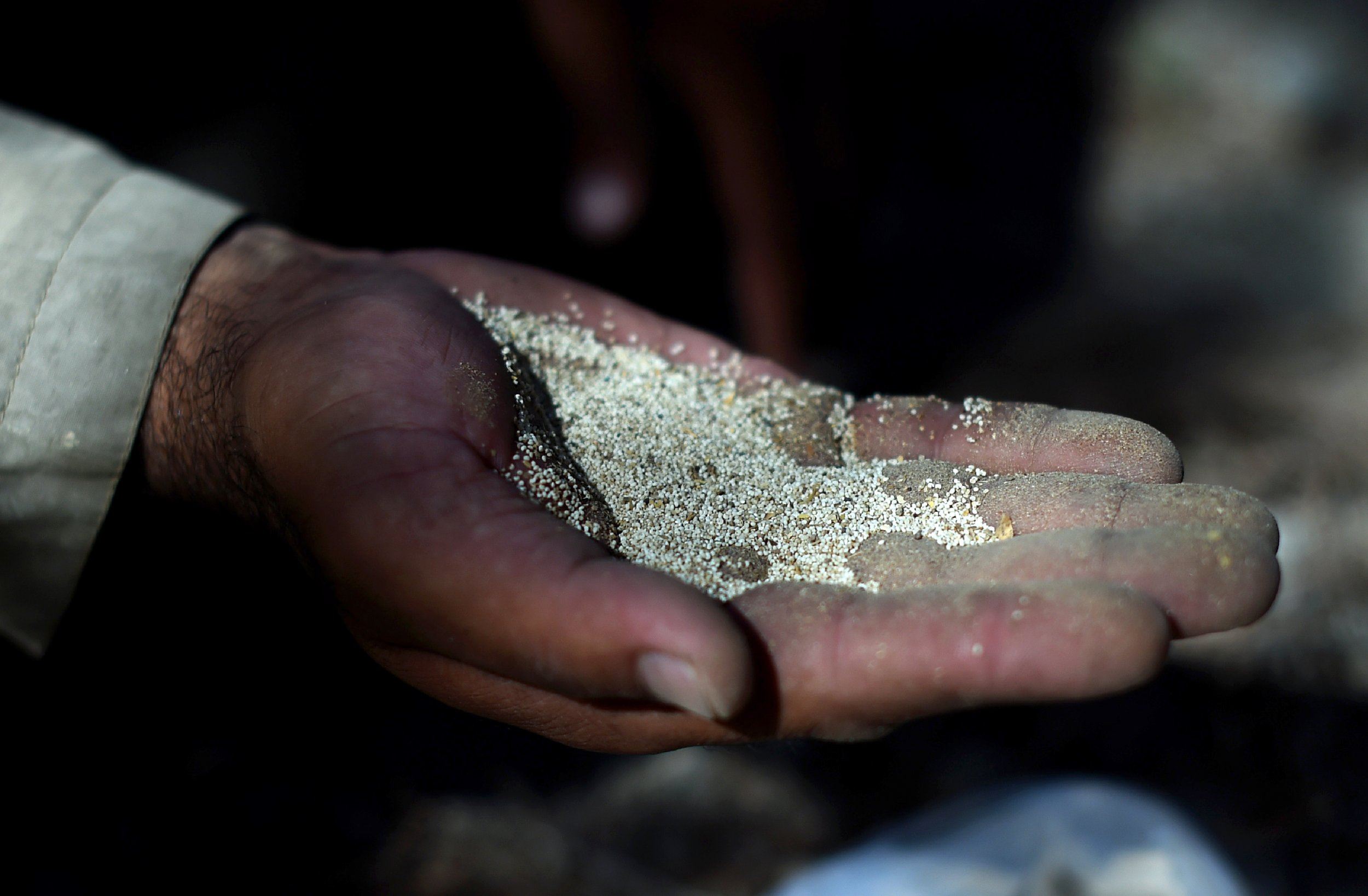 The U.S. military has started targeting drug-producing labs in Afghanistan in a bid to sever the revenue streams of the Taliban, America's top general in the country said on Monday.
General John Nicholson said Monday that the strikes on the production facilities were conducted by a F-22 attack plane and B-52 bombers on Sunday in Helmand province.
The new shift in strategy has taken place with the permission of President Donald Trump, he said, after the commander in chief announced his new expansion strategy in the country in August.
"Last night we conducted strikes in northern Helmand to hit the Taliban where it hurts, in their narcotics financing," said Nicholson.
The Taliban makes as much as $200 million annually from the production of opium from the collection of poppies in the central Asian country. The opium trade is a lucrative market that allows the militant group to fund itself with arms, supplies and, more recently, night-vision goggles.
"They fight so that they can keep profiting from narcotics trade and other criminal activities," he said.
Afghan President Ashraf Ghani took to Twitter to comment on the latest strikes and shift in U.S. strategy.
"Last night, Afghan and U.S. forces launched operations in Helmand to abolish opium processing labs," he said, adding that eight labs were destroyed in one day. "We're determined to tackle criminal economy and narcotics trafficking with full force. It's the main source of financing violence and terror."
The United Nations found in a survey released last week that opium production has nearly doubled since 2016. Poppy cultivation has increased by 63 percent. Afghanistan is the world's main cultivator of the poppy, from which heroin and opium are made.
The Taliban once railed against opium production when it ruled the country. But since the 2001 invasion by U.S. and Western forces, its overthrow forced the group to look for viable revenue streams in order to mount its insurgency.
The militant group continues to conduct large-scale attacks against Afghan forces and police. It has begun conducting sneak attacks against police officers using Russian-made night-vision equipment that allows them to remain undetected. The Taliban now has a special forces unit known as Sara Khitta—which stands for "Red Group" in Pashto and is made up of some 300 fighters using that technology.
But the U.S. has expanded its troop presence in the country to some 14,000, to meet the security demand in tackling both the Taliban and the rival Islamic State militant group (ISIS).