The Pentagon ended its streak on Thursday of going more than a year without holding a press briefing to talk to reporters about Iran shooting down a U.S. drone—only to not answer a single question.
Chief Pentagon spokesman Jonathan Hoffman held the briefing Thursday afternoon after a drought of a year and 20 days, to address Iran downing an American spy drone near the strategic Strait of Hormuz.
"Hey, good afternoon everybody, thanks for joining us on a short notice," Hoffman began. "We just want to get some information out to you guys, so what we're going to do is we have Lieutenant General Joseph Guastella, who is the commander of U.S. Air Force's central command."
Hoffman said Guastella was calling from a combined air operations center and "he's going to make a brief statement on last night's shoot down."
The chief Pentagon spokesman concluded, "And at this time we're not going to take any questions, but we're hoping to come back to you guys with some more information later today," before handing it over to Guastella and walking away from the podium.
Hoffman did not specify when the Pentagon would take questions.
May 31 marked a year of the Pentagon going without press briefings, which had been held at least once a week and sometimes televised, for years. Former government officials told The Washington Post that the halt in briefings signified decreasing transparency and engagement with the public as Iran, Russia and China become greater threats.
The Pentagon is not the only department that has shied away from briefing the press. White House Press Secretary Sarah Huckabee Sanders had gone 94 days without a media briefing as of last Thursday, when President Donald Trump announced she would leave her position by the end of the month. Trump in late January tweeted that he had ordered Sanders "not to bother" to give briefings because reporters "will never cover us fairly."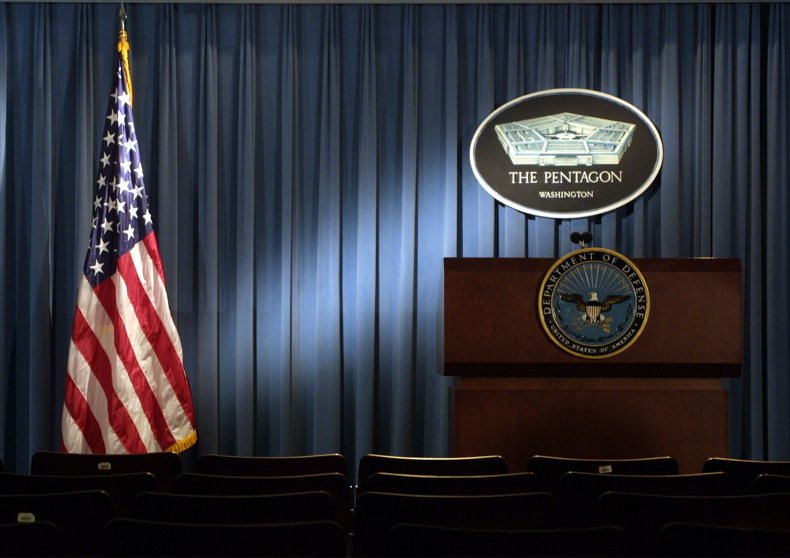 Trump on Thursday said Tehran committed a "very big" error in shooting down the American drone.
Iran's foreign minister Javad Zarif said they would take the drone incident to the United Nations as proof that the U.S. is "lying."
"The US wages #EconomicTerrorism on Iran, has conducted covert action against us & now encroaches on our territory. We don't seek war, but will zealously defend our skies, land & waters," Zarif tweeted. "We'll take this new aggression to #UN & show that the US is lying about international waters.