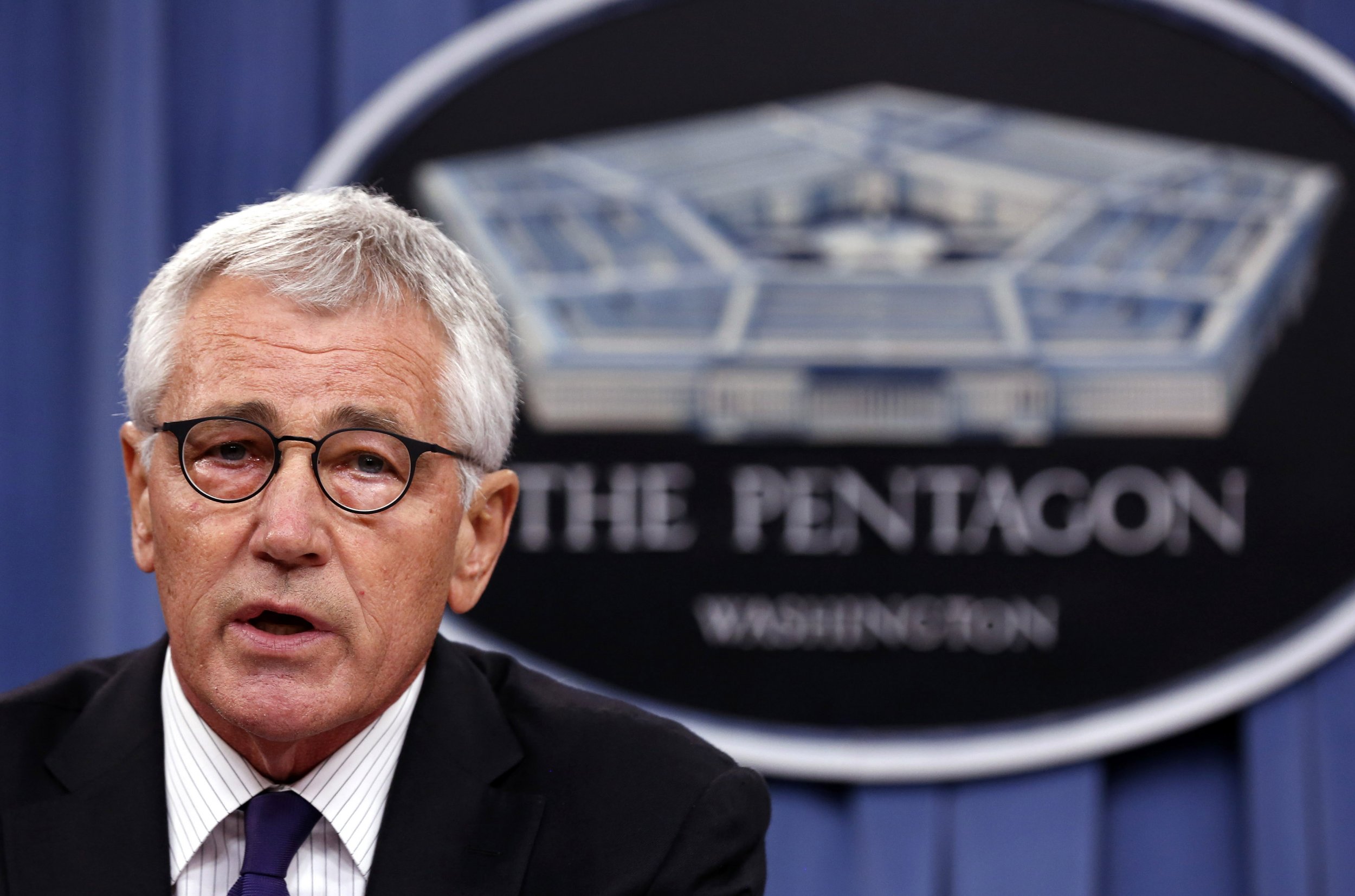 A report released Monday indicates the Department of Defense has dramatically shifted its views towards climate change, and has already begun to treat the phenomenon as a significant threat to national security. Climate change, the Pentagon writes, requires immediate action on the part of the U.S. Military.
The report is a "roadmap" of the Department's future needs and actions to effectively respond to climate change, including anticipating that climate change may require more frequent military intervention within the country to respond to natural disasters, as well as internationally to respond to "extremist ideologies" that may arise in regions where governments are destabilized due to climate-related stressors.
"The impacts of climate change may cause instability in other countries by impairing access to food and water, damaging infrastructure, spreading disease, uprooting and displacing large numbers of people, compelling mass migration, interrupting commercial activity, or restricting electricity availability," the Pentagon writes. "These developments could undermine already-fragile governments that are unable to respond effectively or challenge currently-stable governments, as well as increasing competition and tension between countries vying for limited resources. These gaps in governance can create an avenue for extremist ideologies and conditions that foster terrorism."
The military is integrating climate change considerations into all its operations, including in its training for war scenarios.
"We are considering the impacts of climate change in our war games and defense planning scenarios, and are working with our Combatant Commands to address impacts in their areas of responsibility."
The military is already preparing and assessing its bases for conditions like sea level rise and increased flooding.
"We are almost done with a baseline survey to assess the vulnerability of our military's more than 7,000 bases, installations, and other facilities. In places like the Hampton Roads region in Virginia, which houses the largest concentration of US military sites in the world, we see recurrent flooding today, and we are beginning work to address a projected sea-level rise of 1.5 feet over the next 20 to 50 years," the report reads.
The New York Times notes that the report marks a significant departure from rhetoric previously used by the Department of Defense to talk about climate change. Prior mentions pertained mostly to preparing bases, especially coastal naval bases for rising sea levels.
"One of the differences from previous documents is that they're really looking at the immediate threat," Marcus King, an expert on climate change and international affairs at George Washington University, told the Times. "The other is that they're not just looking at installations — they're looking at a different level, the strategic impact across regions."
For those who still doubt the science of climate change, Secretary of Defense Chuck Hagel says in the foreward to the report: "While scientists are converging toward consensus on future climate projections, uncertainty remains. But this cannot be an excuse for delaying action."