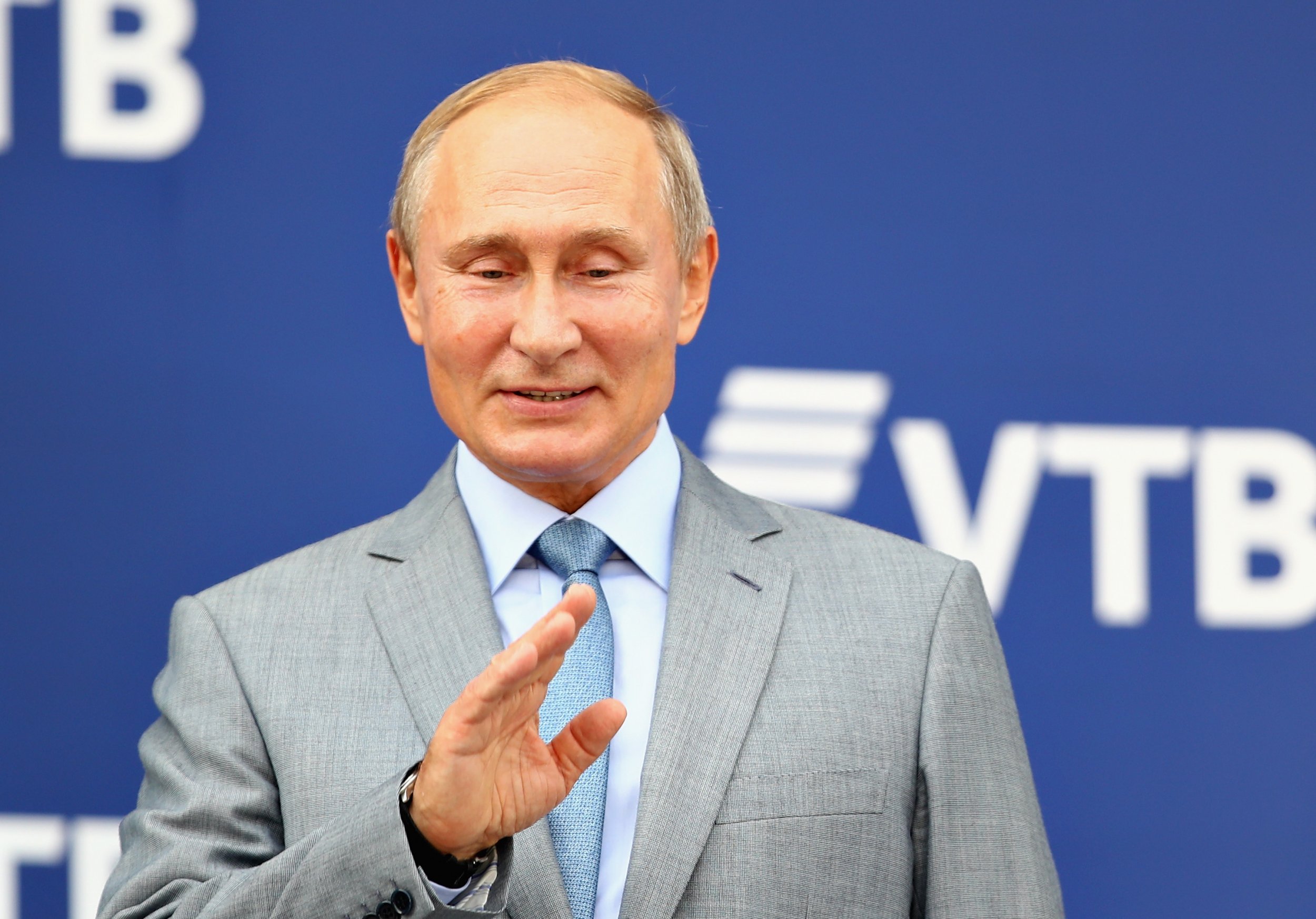 Defense Department officials pushed back on assertions made Thursday by President Vladimir Putin that suggest Islamic State militants (ISIS) seized roughly 700 people after an attack on a Syrian refugee camp last week.
Speaking at a discussion forum in the Black Sea resort of Sochi in Russia, Putin said "they [Islamic State militants] have issued ultimatums, specific demands and warned that if these ultimatums are not met they will execute 10 people every day," according to Reuters.
The Moscow-based, state-owned Tass news agency reported Wednesday that militants had stormed a Syrian refugee camp in Deir Ezzor, Syria, an area controlled by U.S.-backed forces. It's alleged that the group took prisoner around 130 families and moved them to an unknown location south of the Euphrates River.
"This is just horrible," Putin said. "It is a catastrophe."
Responding to an inquiry from Newsweek on Thursday, the Pentagon confirmed the attack on the refugee camp last week but said they had no information to support Putin's assertion.
"We have no information supporting the large number of hostages alleged by President Putin and we are skeptical of its accuracy," said U.S. Navy Commander Sean Robertson, a Pentagon spokesman. "We are also unaware of any U.S. nationals located in that camp."
"We reject Russian assertions that the U.S. and Coalition have failed to address the threat posed by ISIS," Robertson added, indicating that the U.S.-led coalition had "liberated more than 99 percent of the territory previously held by ISIS."
"Russia, on the other hand, has focused its efforts exclusively on aiding the Syrian regime with limited steps to address the threat posed by ISIS and without regard for the laws of armed conflict, civilian casualties, or regime use of chemical weapons," Robertson said.
Deir Ezzor is located on the banks of the Euphrates River and is the largest city in eastern Syria with a population of more than 200,000 people. The Syrian Democratic Forces estimate that about 3,000 ISIS fighters remain in the region.
The United Nations said earlier this week that the fighting for Hajin, where the refugee camp is located, was having a 'devastating' effect on the civilian population seeking shelter at the camp, said the New York Daily News.
Since September, Russia has claimed that U.S. aircraft have used phosphorus bombs in airstrikes over Deir Ezzor, an assertion that the Pentagon last month also refuted, saying: "None of the military units in the area are even equipped with white phosphorous munitions of any kind."