Pentagon Says There's No 'Exact Figure' on Number of Americans Left in Afghanistan
A Pentagon spokesperson said that it's unclear exactly how many Americans remain in Afghanistan after the U.S. completed its military withdrawal on Monday.
Department of Defense Press Secretary John Kirby told MSNBC's Morning Joe co-host Willie Geist Tuesday that there could still be hundreds of Americans left in Afghanistan.
"I don't think there's an exact figure, Willie," Kirby said. "We believe we got the vast, vast majority of American citizens out, something to the tune of 6,000 of them. And we think it's probably in the low hundreds that are still there. And there were also several hundred others that didn't want to leave."
The last U.S. military members departed Kabul on Monday, marking an end to a 20-year war that began shortly after the 9/11 terrorist attacks.
More than 122,000 people were evacuated from Afghanistan during the withdrawal, including more than 116,000 people flown out of the nation over the last two weeks amid the Taliban's takeover.
"We did not get everybody out that we wanted to get out, but I think if we'd stayed another 10 days, we wouldn't have gotten everybody out that we wanted to get out," U.S. Marine Corps General Kenneth McKenzie told reporters on Monday.
Kirby told MSNBC Tuesday that it was a "tough decision" to leave before getting more people out of Afghanistan, but said officials are "re-energizing our commitment to the entire government to continue to do what we can to help those that weren't able to make it out."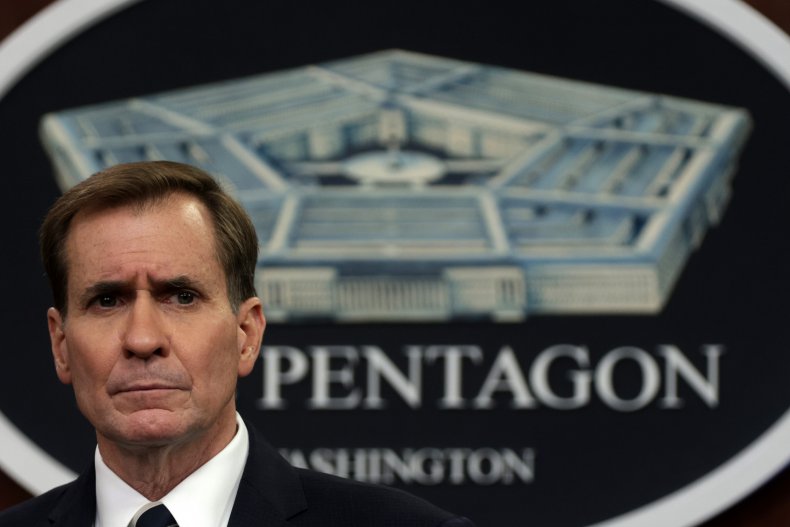 The final week of the withdrawal was sent into chaos after a suicide bomber struck at the Hamid Karzai International Airport on August 26. Terrorists from the group ISIS-K, an affiliate of the Islamic militant group based in eastern Afghanistan, claimed responsibility for the attack.
The blast killed 13 U.S. service members and wounded more than a dozen others. Nearly 2,500 Americans have been killed in the decades-long conflict.
President Joe Biden issued a statement Monday thanking U.S. military commanders and service members for their "execution of the dangerous retrograde from Afghanistan as scheduled" and with no further loss of life.
"The past 17 days have seen our troops execute the largest airlift in US history, evacuating over 120,000 US citizens, citizens of our allies, and Afghan allies of the United States," Biden said. "They have done it with unmatched courage, professionalism, and resolve. Now, our 20-year military presence in Afghanistan has ended."
The Taliban claimed victory and said the U.S. withdrawal was a "lesson for other invaders."
"Congratulations to Afghanistan," Taliban spokesperson Zabihullah Mujahid told reporters at the airport after the last American plane departed. "This victory belongs to us all."
Newsweek reached out to the Pentagon for additional comment, but didn't receive a response before publication.