Pentagon Moves Forward With Syria Withdrawal Plans Amid Confusion Over Timetable for Exit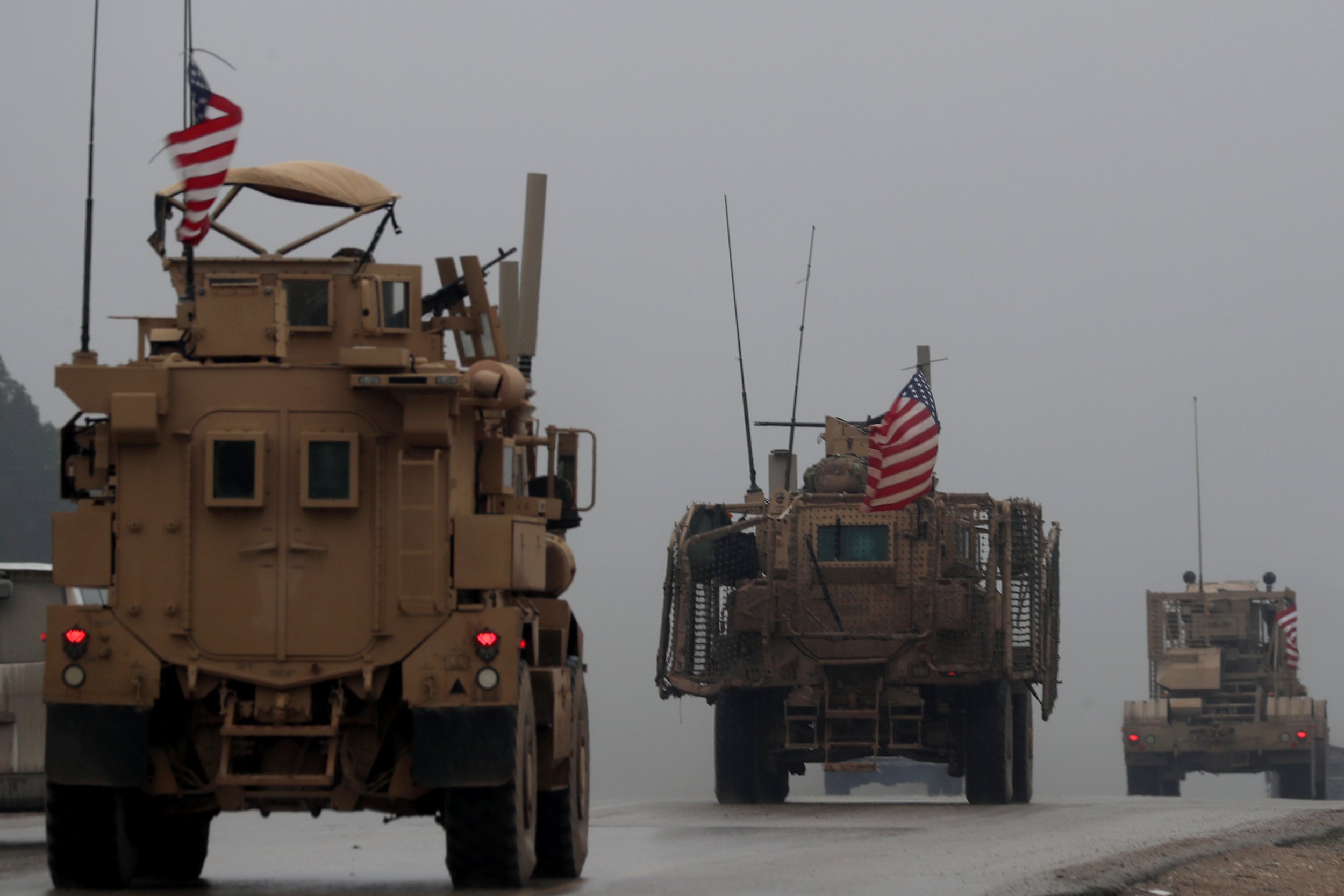 The Pentagon is pushing ahead with plans to withdraw U.S. forces from Syria even as the Trump administration sends mixed signals about how quickly the drawdown is supposed to happen—or if it will even occur at all.
Ground troops are en route to Syria to help move out some of the roughly 2,000 American service members currently deployed there, The Wall Street Journal reported Thursday, citing defense officials.
Also heading to the region is a group of naval vessels led by the USS Kearsarge, an amphibious assault ship. The ships, which can carry Marines, helicopters and other aircraft, will be on standby to protect U.S. troops as they leave Syria.
The plans have been put in motion despite recent assurances from National Security Advisor John Bolton that U.S. forces would remain in Syria until Turkey agreed not to attack America's Kurdish allies. Defense officials said they were acting pursuant to President Donald Trump's December order to withdraw from Syria.
The timeline for leaving Syria has been extended multiple times since Trump declared the military defeat of ISIS and announced the rapid withdrawal of U.S. troops. Administration officials initially said the pullout could happen in a matter of weeks, but military leaders requested six months in order to ensure an orderly withdrawal and prevent a sudden resurgence of the Islamic State militant group (ISIS).
The Trump administration now says the withdrawal timeline is open-ended to provide time to arrange an agreement between Turkey and U.S.-backed Kurdish militia groups. Ankara considers the presence of well-armed Kurdish forces near its southern border to be a national security threat.
Uncertainty over the pace of withdrawal aside, military officials are working on the assumption that Trump wants all U.S. troops to leave, CNN reported, citing an administration official with direct knowledge of the operation. If Trump wants troops to stay in eastern and southern Syria to fight the remnants of ISIS, he would have to approve those specific plans, according to the CNN report.
Secretary of State Mike Pompeo denied that the administration's conditions-based approach to withdrawing from Syria undermined the intent of Trump's original order.
"The U.S.'s decision, President Trump's decision, to remove our troops has been made," Pompeo said Thursday in Cairo, where he delivered a speech attempting to clarify the administration's foreign policy in the region. "We will do that."
Pompeo's stop in Cairo is part of a Mideast tour aimed at reassuring regional governments that Washington remains committed to the fight against ISIS. Even if all American troops leave Syria, the U.S. will still be able to strike ISIS militants using assets based in neighboring countries, according to Pompeo.
"It is possible to hold in your head the thought that we would withdraw our uniformed forces from Syria and continue our crushing campaign," he said.