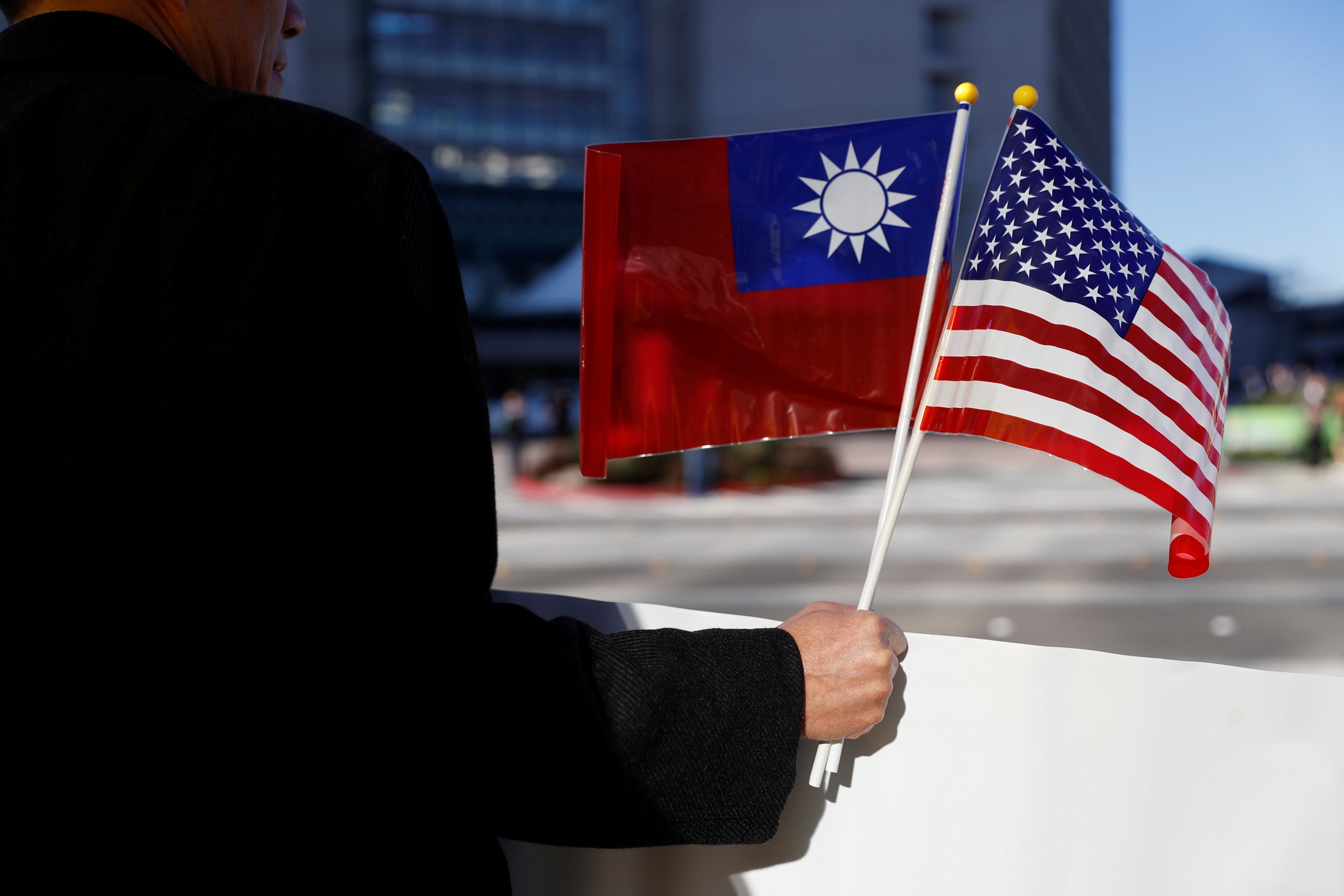 The Defense Department was forced to issue a correction of its Nuclear Posture Review after mistakenly labeling Taiwan as part of mainland China in the report.
When asked by The Japan Times on Saturday why the islands of Taiwan were colored in with the Chinese flag in some pages of the Nuclear Posture Review, the Pentagon admitted it had made a mistake and took down the report for several hours.
"There was an error printed in the 2018 Nuclear Posture Review," a Pentagon spokesperson told the Times late Saturday.
The Pentagon went on to say that the error was not illustrative of a shift in U.S. foreign policy.
"U.S. policy toward Taiwan has remained consistent throughout seven presidential administrations, and is based on the Taiwan Relations Act of 1979, the three joint U.S.-China communiques, and the Six Assurances," the Pentagon spokesperson told the Times.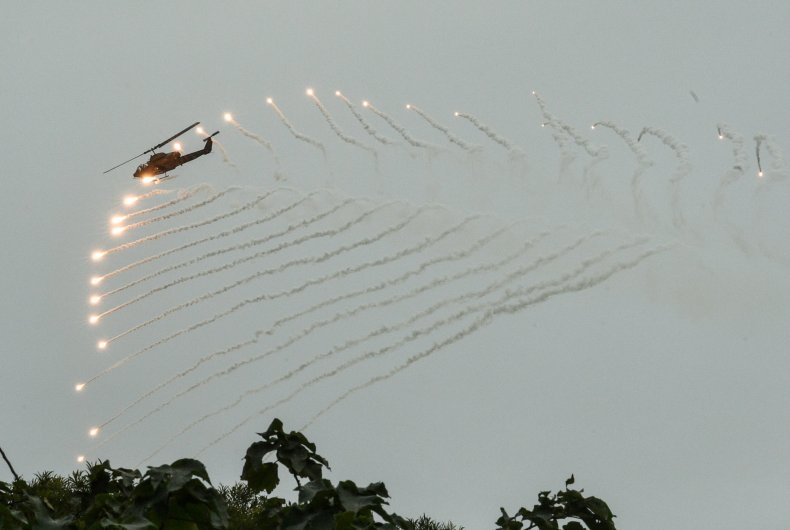 As part of its "one-China" policy, the U.S. cut all official ties with Taiwan in 1979. Beijing considers Taiwan to be a "wayward province" and has warned it is willing to use military action to curtail the island's independence movement.
However, Washington has also for decades maintained friendly, nonofficial relations with Taipei, and has even sold Taiwan military-grade weaponry.
Saturday's hiccup comes amid rising tensions between Taiwan and the mainland.
In December, China's People's Liberation Army released a video of an H-6K bomber and two Su-30 fighter jets conducting "encirclement" patrols close to the island. A week earlier, China's air force released footage of warplanes conducting similar exercises near Taiwan. The drills sparked fears of an imminent attack.
On Tuesday, Taiwan's military battled an imagined invasion at the Port of Hualien as part of its yearly military drills around Chinese New Year. Taiwan did not explicitly state that the exercise simulated fending off an invasion from China.
The drills come two weeks after Taiwan's Defense Ministry announced that the island will receive 250 U.S.-made FIM-92 Stinger missiles sometime later this year. The missiles are part of a $453 million arms package that was approved in 2015.
The Trump administration is being pressured by both Taiwan and Republicans in Congress to step up its protection of the island amid rising concerns of an aggressive China.
In January, the GOP-controlled House passed legislation encouraging more diplomatic contacts between Trump officials and their Taiwanese counterparts. As noted by Politico, a Jan. 10 editorial in the Global Times, a Beijing newspaper, called the measure "unimaginable in the past" and said it showed that "forces in the US are attempting to flare up the Taiwan question … and use it as leverage against China."
The House bill comes a little over a year after Donald Trump held a ten-minute phone conversation with Taiwan president Tsai Ing-wen in December 2016, becoming the first U.S. president or president-elect to speak directly with the president of Taiwan since 1979.
When asked a month later in an interview with The Wall Street Journal, Trump said, "Everything is under negotiation, including one China."