Pentagon: Two Children Likely Killed by U.S. Air Strike in Syria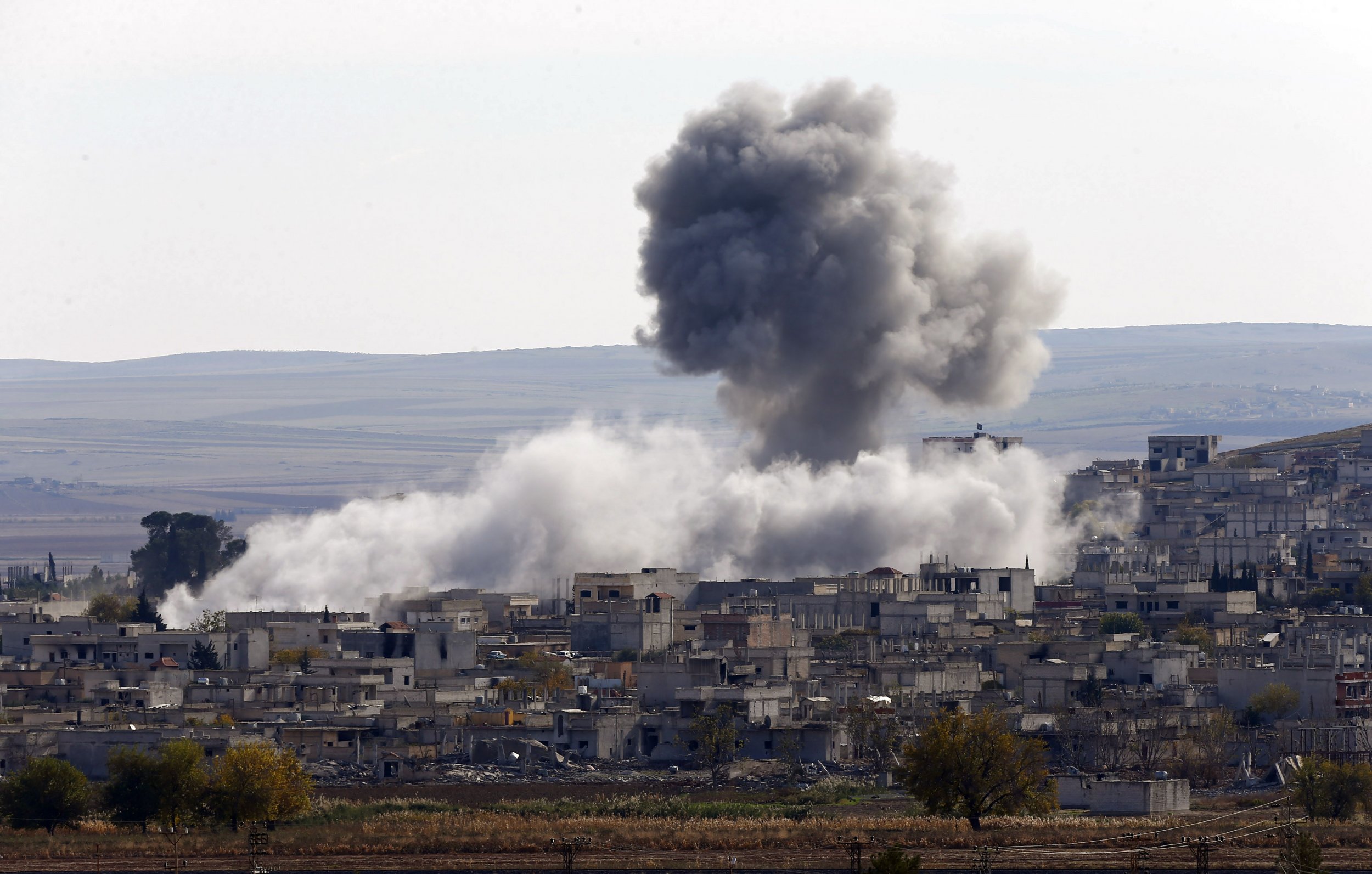 WASHINGTON (Reuters) - Two children were likely killed by a U.S. air strike in Syria in November, the U.S. military said on Thursday, the first time the Pentagon has acknowledged civilian casualties since it began an air campaign against Islamic State militants in Syria and Iraq.
The U.S. military's Central Command said an investigation into reports of civilian casualties in the November air strikes against the al Qaeda-linked Khorasan Group also had determined that two non-combatant adults living near one of the targets received minor injuries.
There have been several reports of civilian casualties in the coalition bombing campaign that began Aug. 8, but the investigation result released on Thursday was the first time the U.S. military has confirmed that civilian deaths were likely.
The military has examined 46 separate reports of civilian casualties since Aug. 8, a Pentagon spokeswoman said. Of that number, 35 were found to be either not credible or the department did not have enough information to assess them.
Three of the allegations, involving three separate incidents, are currently being investigated to make a determination of the cause of alleged injuries. The credibility of six other allegations is still being evaluated, she said.
The likely deaths acknowledged on Thursday took place during U.S. air strikes against the Khorasan Group on Nov. 5-6 near Harim City, Syria, the Central Command said in a statement.
"We regret the unintentional loss of lives," said Lieutenant General James Terry, head of the U.S.-led military task force fighting Islamic State. "The coalition continues to take all reasonable measures during the targeting process to mitigate risks to non-combatants."
Central Command said that before the strikes against the militant faction, the Pentagon conducted "a thorough assessment, review and validation process" and believed the targeted buildings were used exclusively for military purposes.
The investigation found the November air strikes struck their intended targets accurately, triggering secondary explosions, the statement said.