Pentagon UFO Report Videos Reveal Mysterious Objects That Baffled U.S. Military
A highly-anticipated Pentagon report on UFOs is due to see the light of day before the end of June.
The report was demanded by Congress after numerous sightings from the U.S. military of vehicles moving through the sky.
UFOs, long dismissed and relegated to movies and science fiction, have begun to shed the farce label in recent years after the release of footage of high-profile U.S. military encounters with aircraft of unknown origin. Although widely anticipated, the Pentagon report isn't likely to yield much conclusive evidence about whether UFOs exist.
The report features 120 incidents involving UFOs examined by Pentagon officials over the last two decades, including three declassified videos that were previously released last April showing "unexplained aerial phenomena."
The videos, released by the Air Force and Navy, show unexplained objects on radar traveling at ultra-fast speeds and performing aerial maneuvres that defy logic and appear to defy physics too.
One shows a small disc-like object speeding across the radar while the other two show a saucer-like object appear to turn over in front of the military aircraft.
However, military leaders have warned that if the technology isn't extra-terrestrial, it may belong to U.S. rivals, such as China or Russia.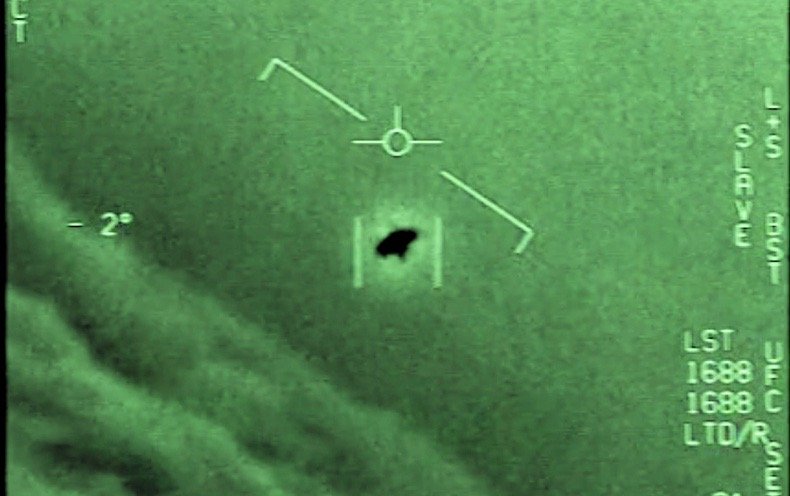 A classified version of the report was shared with lawmakers earlier this month. The report is not expected to reveal any groundbreaking revelations about UFOs. The New York Times reported on June 3 that American intelligence officials found no evidence that aerial phenomena witnessed by Navy officials in recent years are alien spacecraft, but the report still cannot explain the odd sightings. Citing anonymous officials, the paper reported that the majority of the report did not originate from any American military or other U.S. government technology, but officials said that the investigation will not likely reach any other firm conclusions on UFOs.
The Defense Department has been quietly gathering data since 2007 as part of the military's little-known Advanced Aerospace Threat Identification Program. More recently, in June 2020, tucked into the 2021 Intelligence Authorization Act, Senator Marco Rubio (R-FL) added language requesting that the director of national intelligence and the secretary of defense create a report with "a detailed analysis of unidentified aerial phenomena data and intelligence reporting." Two months later, the Pentagon became more serious about UFOs, and created a task force to investigate the encounters by U.S. military aircraft.
The task force's job is to "detect, analyze and catalog" alien events, and "gain insight" into the "nature and origins" of UFOs, according to the Pentagon.
In May, former Navy pilot Lieutenant Ryan Graves told CBS that his F/A-18F squadron began seeing UFOs hovering over restricted airspace southeast of Virginia Beach in 2014.
He said his pilots see them off the Atlantic Coast all the time. "Every day. Every day for at least a couple years," he said.
The government has mainly ignored UFOs since 1969, when it closed its Project Blue Book investigation. It logged 12,618 UFO sightings between 1947 and 1969.