Pentagon Ends Program to Train, Equip Moderate Syrian Rebels Fighting ISIS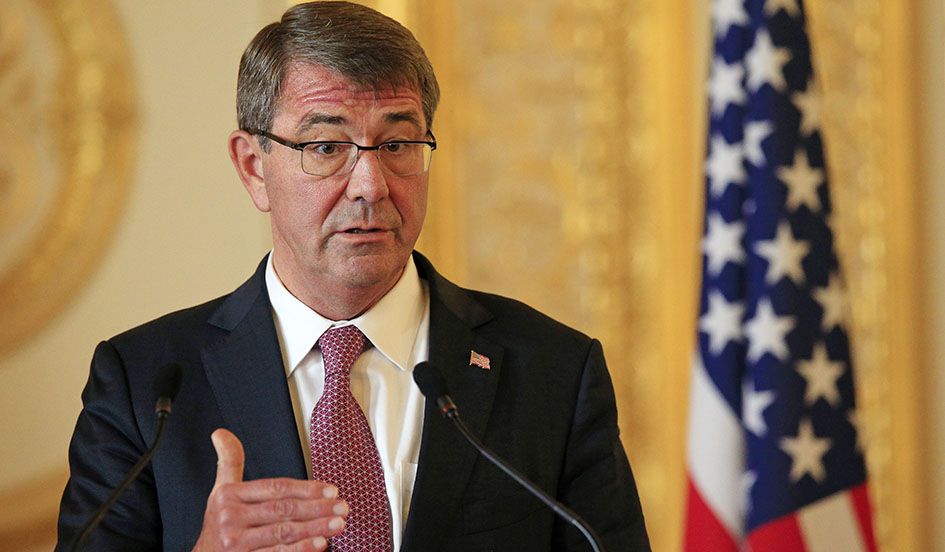 The Obama administration will overhaul the Pentagon's $500 million program to equip and train moderate Syrian rebels fighting the Islamic State, also known as ISIS, U.S.. Defense Secretary Ash Carter said at a news conference on Friday. Carter provided few details about the program's ending, other than to say "we have devised a number of different approaches," The New York Times reported.
Carter made the announcement at a news conference in London, where he'd been discussing the region's ongoing conflicts with his British counterpart, Michael Fallon.
The announcement comes as an acknowledgement that the program largely failed to meet its goal of training 5,400 rebels a year, and 15,000 over the next three years. Instead, the program produced fewer than 80 soldiers, the Associated Press reported, many of whom fled soon after entering combat, were captured or killed.
In a press release following Carter's announcement, Pentagon Press Secretary Peter Cook added that Carter is now directing the Department of Defense "to provide equipment packages and weapons to a select group of vetted leaders and their units so that over time they can make a concerted push into territory still controlled by DISTIL," using another name for the Islamic State.
A senior Defense Department official, speaking anonymously to the Times, said that instead of recruiting and training moderate Syrian rebels at locations across the region, including the U.S., Saudi Arabia, Qatar and Jordan, the Pentagon would focus on training opposition group leaders at a small training center in Turkey.
Meanwhile, the CIA runs its own program to equip and train Syrian rebels. It is unclear if or how Carter's announcement would affect the CIA's program.
"I remain convinced that a lasting defeat of DISTIL in Syria will depend in part on the success of local, motivated, and capable ground forces," Carter said in a statement. "I believe the changes we are instituting today will, over time, increase the combat power of counter-DISTIL forces in Syria and ultimately help our campaign achieve a lasting defeat of DISTIL."