People Are Freaking Out Over This Lupita Nyong'o Photo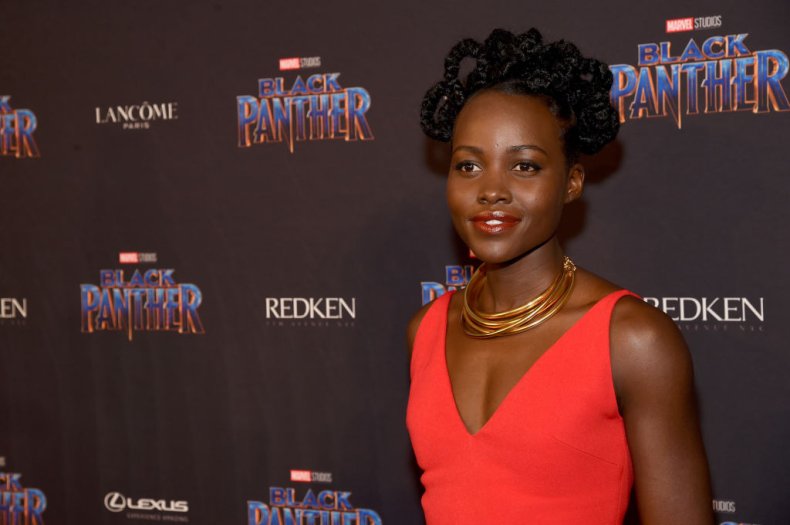 Academy Award-winning actress Lupita Nyong'o is arguably one of the most beautiful women in the world, so it's not a surprise when a photo of her goes viral. But her October cover of Vanity Fair is going more than viral, people are flat out freaking out—and for good reason, just look at her.
"The gesture of my style is definitely my mom," Nyong'o told Vanity Fair, describing the essence of her style. "I always thought she was very elegant, and she was always present with the way she put herself together without being pressured."
Nyong'o can be seen in a series of photos wearing GUCCI, BALENCIAGA, 1 Moncler Pierpaolo Piccioli, Givenchy, Louis Vuitton and Prada. The photographs show Nyong'o in a cornucopia of bright colors, almost as if she's our visual love letter to a summer lost, allowing us in the brisk days of October to look back at the summer that was.
In the article accompanying the photo spread, Nyong'o goes beyond just talk of fashion, explaining her character choices, her family and reclaiming her own narrative. She credits her fearlessness in many areas, from fashion to standing up for what she feels is right, to being born into a political family.
"I think it was really just instilled in me that there are things in this world that are worth changing—part of living is about trying to transform the world into, you know...the world that we want to be a part of," she said.
In a video accompanying the article, Nyong'o says her personal style can be described as "playful, adventurous" and elegant. In the video she describes her fashion timeline, explaining the story behind some of her most iconic looks.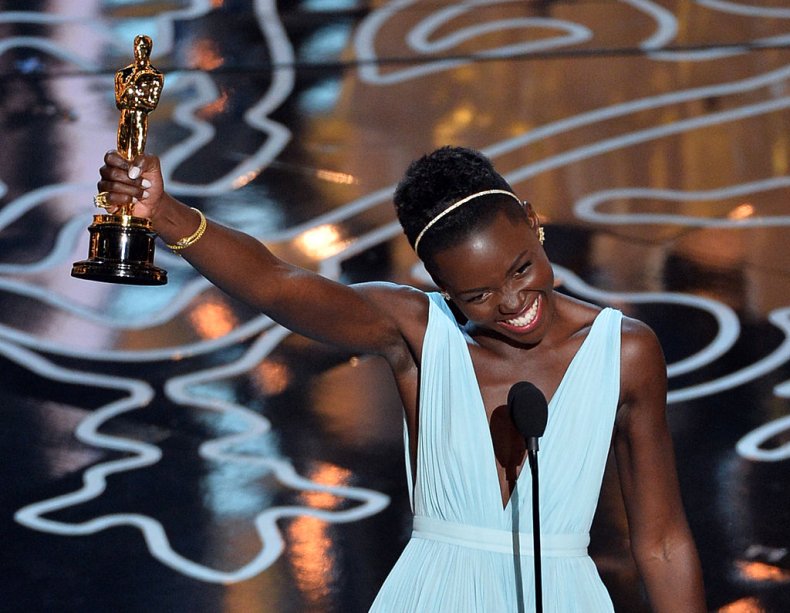 "This is a custom Prada gown—Prada's been good to me," she said describing the gown she wore the night she won the Best Supporting Actress Oscar for 12 Years a Slave in 2014. But the blue Prada dress she wore wasn't originally the first choice.
"Fun fact: I didn't know I was going to wear this dress until the day of the Oscars," she said in the video. "They had made two dresses for me... and the other one was this gorgeous, I want to call it vomit green—but it was really, really beautiful—and for the longest time I thought that was the dress that was going to win."
"And then it wasn't until either the evening before or the morning of that we put on this [blue Prada gown she eventually wore] and it just won," she said describing the dress she ultimately wore to the Oscars. "I remember I definitely wept when I put it on... I wanted it to capture the cloud that I felt like I was floating on."
People online obviously can't get enough of Nyong'o on the cover of Vanity Fair.
The Black Panther actress is generating Oscar buzz this year for her performance in Jordan Peele's Us.
Nyong'o's full interview is the cover story for the October issue of Vanity Fair.
People Are Freaking Out Over This Lupita Nyong'o Photo | Culture