People Are Scared of Buying Corona Beer Amid Coronavirus Pandemic Fears, New Poll Shows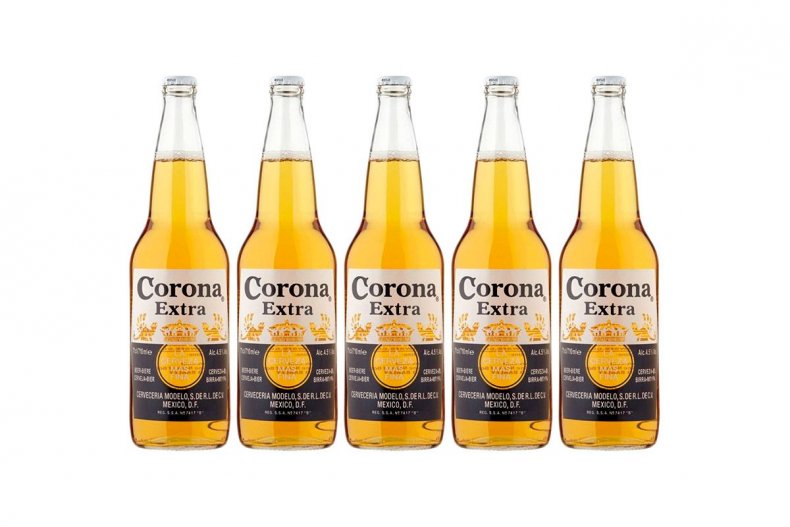 People are scared of buying Corona beer amid coronavirus fears, according to a poll conducted by the market research company YouGov.
"Unfortunately for one of America's favorite beers, that fear has extended to [Corona] even though the illness has nothing to do with the adult beverage," YouGov stated on its website Wednesday.
YouGov polled U.S. adults to find the negative or positive comments circulating around the popular beer and indicated the results using a "buzz score." At the beginning of January, Corona beer had a high "buzz score" of 75. That has dipped down to 51 by late February, even though there is no connection between Corona beers and the coronavirus.
Newsweek contacted Maggie Bowman--the senior director of communications for the beer division at Constellation Brands, the parent company for Corona beer--and asked if Corona sales have declined.
"Corona sales continue to be strong," Bowman wrote in an email Thursday. "There's misinformation being shared that doesn't match consumer behavior. By and large, our consumers understand there's no linkage between the virus and our beer business."
The YouGov poll results may have been influenced by Google search algorithms. Business Insider wrote Google trends showed "from January 18 to January 26, searches for 'corona beer virus' jumped 2,300% globally."
"While the numbers are striking, it is important to note that Google's search engine is programmed to automatically suggest searches based on popular terms," Business Insider stated. "The boom in searches for corona beer and the virus could therefore be self-reinforcing."
The first COVID-19 case was detected in Wuhan, China in December. Since then, the coronavirus has now infected over 81,000 people in 38 countries. Approximately 78,000 of those confirmed cases are in China and 2,600 of those people infected have died, while 2,900 cases have been confirmed elsewhere and have resulted in 44 deaths. There are 53 confirmed cases in the United States.
The Centers for Disease Control and Prevention said Tuesday that the spread of the coronavirus in the U.S. is "inevitable."
"It's not so much a question of if this will happen anymore but rather more a question of exactly when this will happen and how many people in this country will have severe illness," said Nancy Messonnier, the CDC's director of the Center for the National Center for Immunization and Respiratory Diseases.
In response to the coronavirus, the CDC recommends the public take measures they normally would do during the flu season--including "getting a flu vaccine, taking everyday preventive actions to help stop the spread of germs, and taking flu antivirals if prescribed."