People Are Sharing What They Do for Work and How Much They Get Paid in Viral Post
There is a wide range of jobs that exist, and many people are curious about what types of professions exist and other people's experiences.
A viral post in the "Ask Reddit" forum called on readers to share what they do for a living and how much they get paid. Nearly 26,000 people weighed in and contributed to the thread, which featured a wide range of jobs and compensation. Here's a look at some of the top comments.
1. Custodian
"Master of the custodial arts. $17.50/h." the top comment from nurdboy42, with more than 16,000 votes, read.
Many commenters expressed their gratitude for the Redditor and shared their appreciation for the custodians they knew.
"Always undervalued. Thanks for being there," buffoonery4U wrote.
Another asked their fellow Redditors specifically about their school custodians, noting that they were often loved by students.
"The custodian at my kids' elementary school is a legit hero," Happy_Camper45. "The kids love him more than any teacher or the principal."
2. Teacher in Zimbabwe
DaddyMyaMilan wrote that they earn $150 USD per month as a teacher in Zimbabwe, which is not enough.
"We're just living by day by day like birds," the Redditor wrote. "Political and economic situation is very bad."
Many readers commented on the salary and HELP_MANBABIESGOTME recalled their own experiences working as a teacher in Madagascar for the same wage.
3. Farmer
"My earnings are flirting with the breadline, but I have very little bills and my life overall very happy and fulfilling," LaFilleDuMoulinier wrote.
They wrote they have a small farm with an olive grove, a vegetable patch and fruit trees and bushes. RavensMilk_ commented that they left their own career seven years ago to start a mushroom farm.
"My life couldn't be better right now," they wrote.
QuiGinGeoff wrote it was their dream to own a small olive farm to feed themselves, their family and to be a part of the community.
LaFilleDuMoulinier cautioned that climate change has led to unpredictable harvests and suggested diversifying the farm. They said while there are about 300 trees on their farm, they also make regional products.
According to the United States Environmental Protection Agency, agriculture and fisheries depend on particular climates.
However, temperature changes may lead to a shift in crop planting dates and habitat ranges. Farmers may also need to plan around droughts and floods that are the result of climate change, which can set them back.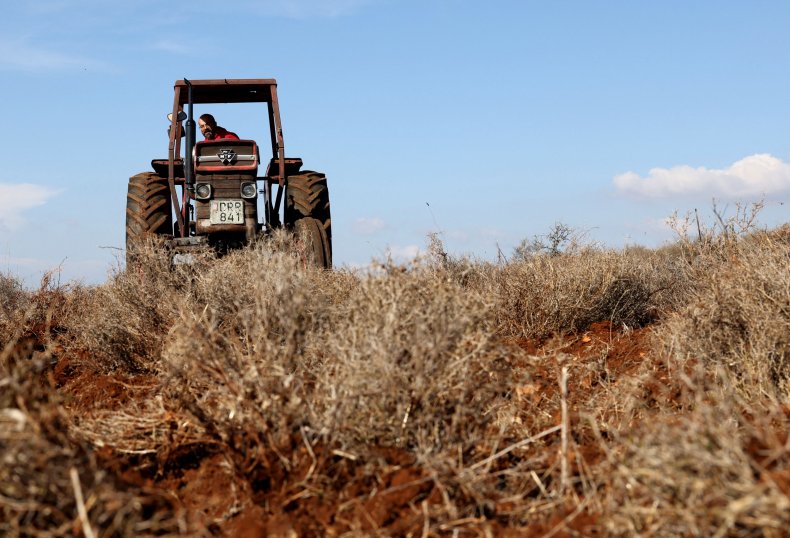 4. Paraprofessional in Elementary School
SigificantBoot7180 wrote they work in a self-contained kindergarten through a fifth-grade classroom with students with autism, earning about $20,000 each year.
"I love my job, but the pay is insulting," the Redditor wrote.
Those who work as a paraprofessional, alternatively known as teaching assistants, help instruct students under a certified teacher's supervision.
Some commenters discussed if these employees did the same amount of work as certified teachers, but most agreed they were underpaid.
"Elementary music teach here. Thanks for the help in the classroom," TheJakenator272 commented. "I wish both of us were paid and appreciated a lot lot more."
5. Dog Walker/Pet Sitter/Personal Assistant
"I'm a dog walker/pet sitter/Gal Friday," Snoo33903 said. "$25-$50/hr. I average about 75k a year."
A "Gal Friday," the Redditor explained, is a personal assistant.
"Love my job. No real benefits so paying for those myself eats into my profit margin, but the total lack of stress or any type of management for my line of work totally makes up for it," they wrote.
Many commenters under this thread were impressed by the Redditor's success with their job.
"Wtf 75k to walk dogs and be a pet sitter? Forget the fancy degrees on this subreddit you win," harden4mvp13 commented.
WildSauce wrote that working for a wealthy individual could be a good option for many people.
"My boss is a rich dude, and I see him pay people for stuff like this all the time," they wrote.