People Are Trying to Debunk This Video of a Corpse 'Waving' as It's Buried
Zak Bagans is known for sharing terrifying, unbelievable things with the world. It's evident on Ghost Adventures, the Travel Channel paranormal show that always shocks fans, and it's prevalent at his The Haunted Museum, voted Las Vegas' 2019 Best Attraction.
Now Bagans is freaking out his social media followers after sharing a video that appears to show a corpse waving goodbye through a coffin window as it's buried.
The Ghost Adventures host posted the footage on Twitter and Instagram Wednesday, which was met with tons of fans trying to figure out what exactly is happening in the video.
You can watch it in Bagans' Twitter below:
He explained the gist in the caption: "Corpse appears to wave from inside a coffin WTF!!!" That reaction echoed what every viewer seems to be thinking. Naturally, the armchair ghost hunters of the internet were ready to debunk the video and stop shaking.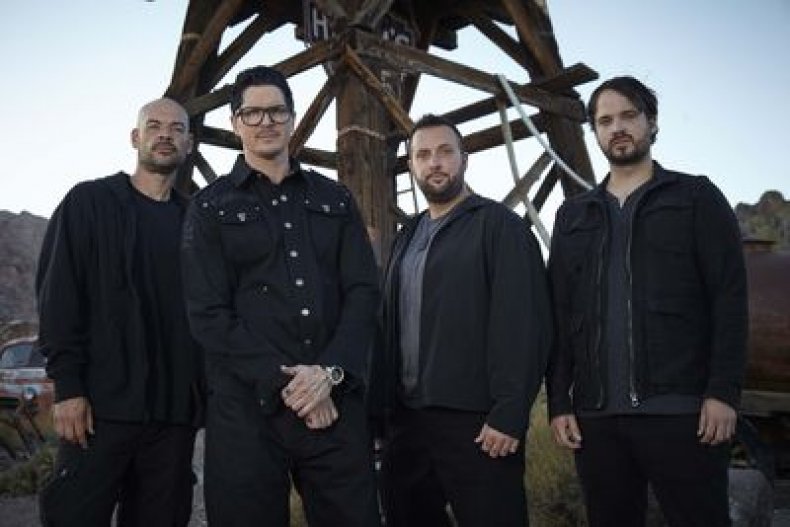 Instagram commenters were seemed more willing to believe the video for what it seems: a dead person, or maybe a living person, waving goodbye as their coffin descends into the ground.
"Straight up nope!" wrote Instagram user @olivia_hale_urie. "Honestly when 'I die' someone give me a phone or some s***, I don't trust y'all."
Another Travel Channel star, Amy Bruni from Kindred Spirits, had a similar response: "I'm gonna go with maybe the coroner got this one wrong..."
Someone else asked a valid question: "Why put a window in a coffin anyway?" questioned @vrojaycee.
"Friend, for this exact reason!" responded @realjro.
Meanwhile, Twitter users didn't buy it. Some commenters seemed to settle on a belief that the window caused a reflection to be captured. "What seems like a thumb pressing on the window I think is actually her watch reflecting extra light, then the light area above is her hand holding the tissue- Also, a reflection would be presented backwards.. just my opinion though!" wrote @jenn_northrop.
Others made a joke of the whole concept.
Maybe the video is just a reflection captured as the loved one is lowed into the ground, or it really could be some unexplained, last goodbye. Chances are we won't ever know, and we'll all be stuck agreeing with Bagans' "WTF" exclamation.
You can follow along with all of the Ghost Adventures crew's scary moments on Travel Channel. Season 23 of the series will air its finale on Thursday at 9 p.m. ET. Starting June 11, a special Ghost Adventures: Quarantine series will air. The four-part episode will follow the team as they lockdown in The Haunted Museum.