Lil Nas X has proven he is a master of performance art since bursting on to the music scene, but the singer's latest stunt has left some people genuinely confused.
The "Old Town Road" hitmaker certainly knows how to draw up publicity to promote a new song and each one of his releases has been a major musical event.
This time, to promote his debut album, his "baby," Montero, the 22-year-old released an over-the-top pregnancy shoot earlier this month complete with a realistic-looking bump and flower crown.
"SURPRISE! I can't believe i'm finally announcing this. My little bundle of joy 'MONTERO' is due September 17, 2021," he captioned the pictures.
He even set up a baby registry, which he is using as a platform for his fans to donate to LGBTQ and human rights nonprofit organizations.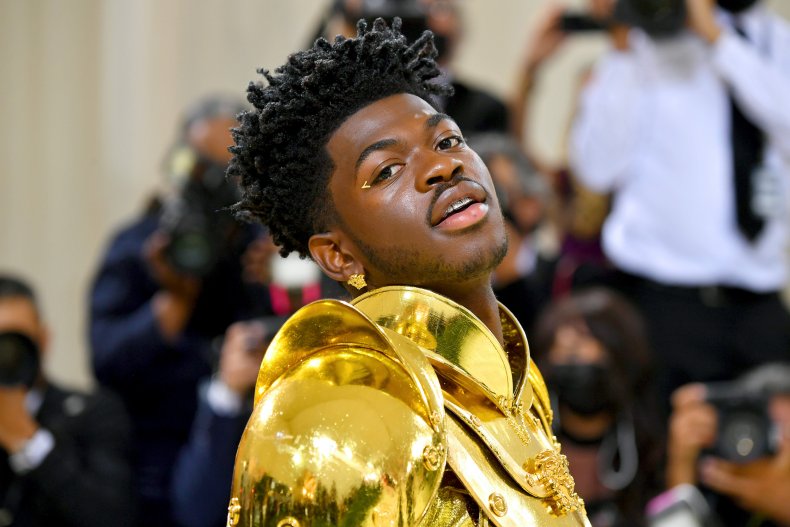 In an interview with People, where the pregnancy shoot was shared like a typical celebrity baby announcement, Lil Nas X was asked whether the album is an immaculate conception to which he responded: "I guess I am the father as well as the mother."
He added: "But I guess the producers who worked on it are like the dads too," before giving it another thought: "Or maybe uncles."
On Wednesday, just days before the "baby's" due date, Lil Nas shared photos from his baby shower.
"about to kick off my baby shower. trying not to cry omg," he said alongside a photo of him celebrating at a lavish event.
He also shared a video from his fake baby shower which hinted at the names of some collaborators on the soon to be released album.
Lil Nas has kept up the pregnancy theme all month ahead of the album's release tomorrow (September 17) so much so that people are starting to believe he actually is with child.
Google Trends on Thursday morning included searches for terms such as: "who got lil nas x pregnant" and "is Lil Nas X really pregnant."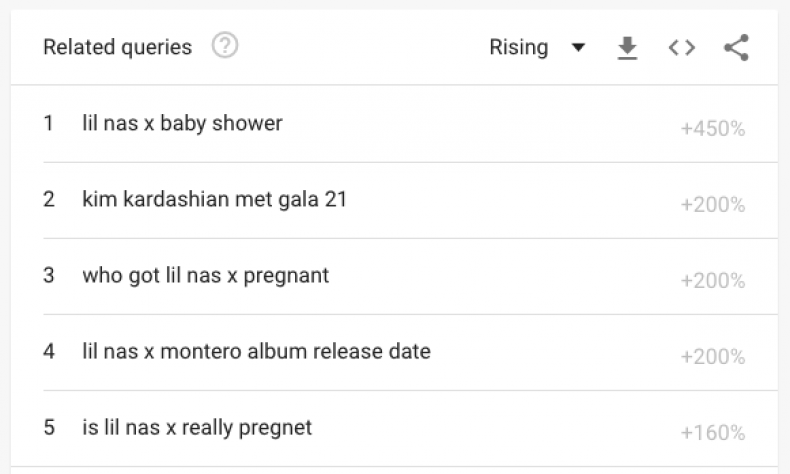 While the Google searches appear to show people genuinely confused as to whether or not this 22-year-old man is pregnant, Twitter users are having fun running with the joke.
"you know what? I'm starting to think you're not really pregnant," joked one fan.
While another added: "What about the baby are you seriously drinking while pregnant???"
"It's the fact that you were not pregnant at the Met Gala," joked another.
Montero will be released on September 17.