People Call to #BoycottHomeDepot After Co-Founder Backs Donald Trump
A campaign to boycott Home Depot emerged on Friday after Bernie Marcus, the 91-year-old billionaire co-founder of the company, called on Americans to reelect President Donald Trump.
A similar boycott campaign was launched after Marcus, who retired from the company almost two decades ago, revealed that he was supporting Trump's reelection in 2019. The new campaign, which quickly trended on Twitter, came after Fox News published an opinion article by Marcus detailing why he believes Trump "deserves" to be reelected.
"The co-founder of Home Depot, Bernie Marcus, thinks Trump deserves a second term," tweeted talk show host and Democratic strategist Chip Franklin. "Who else is ready to boycott Home Depot? #BoycottHomeDepot"
"I want to make sure the co-founder of Home Depot, Bernie Marcus, pays for saying that Trump deserves a second term," Franklin added in a later tweet.
"Done. Needed a new washer and dryer. I went to Lowe's!" Twitter user Vicky L. Nelson tweeted in support of the boycott campaign while promoting Home Depot's chief competitor.
Although Franklin's tweet and the hashtag #BoycottHomeDeport received significant support, it was less popular than last year's campaign and many disagreed with the boycott effort. Those speaking against the boycott included Trump supporters who vowed to support Home Depot, as well as many others who pointed out that Marcus was no longer part of the company.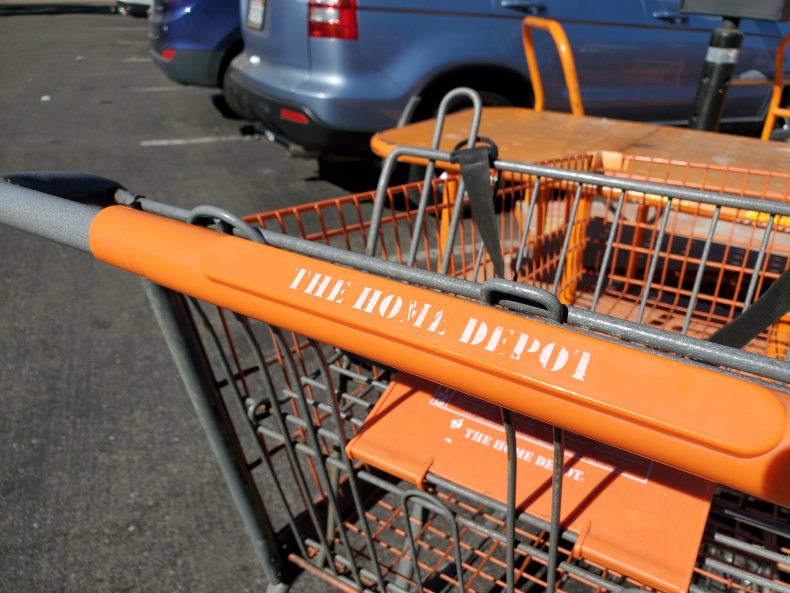 "WE SUPPORT @HomeDepot because they SUPPORT AMERICA," Trump-supporting radio host and author Boone Cutler tweeted. "#boycotthomedepot @realDonaldTrump"
"Not me. He has'nt been with the company for over 20yrs," user Marcos Padilla tweeted in response to the boycott. "The only people you will be hurting are the part-time workers who barely make it. They are front lines workers. I support the workers at Home Depot. Why would you boycott someone who doesn't work there for over 20yrs?"
Marcus has not been part of Home Depot since 2002, but he has said that he retains a large amount of stock in the company. Financial records indicate that Home Depot's political action committee has recently donated to Congressional candidates of both parties, with slightly more going to Republicans, but not to presidential candidates.
"Bernie retired from The Home Depot about 20 years ago and does not speak on behalf of the company," a Home Depot spokesperson told Newsweek in a statement. "The Home Depot does not give money to presidential campaigns or endorse presidential candidates."
Home Depot's other co-founder Arthur Blank, who is also retired from the company, has primarily donated to Democratic candidates, including Democratic presidential nominee Joe Biden, with no contributions going to Republicans in 2020.
Marcus, who initially announced he was supporting Trump in 2016 and donated millions to his first campaign, called the president "truly Ronald Reagan's heir" while praising "his leadership, charisma, and policy agenda" in the Fox News opinion piece.
Despite polls consistently suggesting that Trump's response to the COVID-19 pandemic has been unpopular with most Americans, Marcus urged voters to choose the president while claiming that Biden would have caused more deaths.
"Trump deserves a second term not despite his COVID-19 response, but because of it," Marcus wrote. "While Democrats try to blame Trump for the roughly 220,000 disease victims, far more would have perished if Joe Biden were in office."