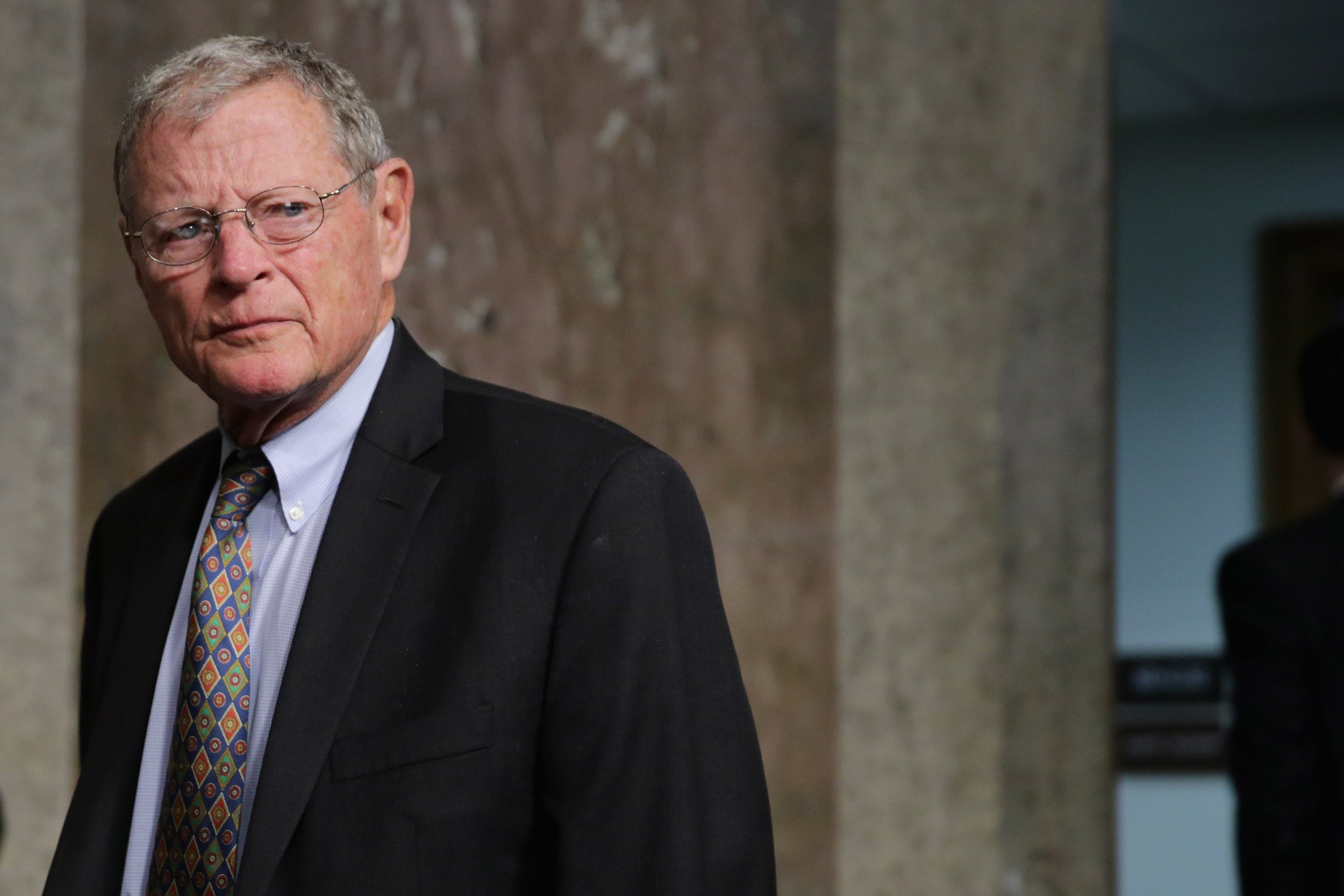 A Republican senator has expressed absolute disgust at those who are comparing the controversy regarding President Donald Trump's response to a deadly combat incident in Niger to the infamous 2012 terrorist attack in Benghazi, Libya.
"Every time I hear people compare this to Benghazi, it makes me physically sick," Oklahoma Senator James Inhofe said Thursday.
Four U.S. special forces soldiers were killed in an ambush believed to have been perpetrated by an Islamic State militant group (ISIS) affiliate in Niger on October 4. Details are hazy on how one of the fallen soldiers—Sergeant La David Johnson—was separated from the 12-man team during the firefight.
Republican Senator John McCain, a former prisoner of war who is respected for his military record and expertise on foreign policy, has suggested the Trump administration isn't being upfront about what went down, and many in Congress are demanding answers. This has led some to draw parallels between what occurred in Niger and the Benghazi controversy, which was a major thorn in the Obama administration's side as well as a problem for Hillary Clinton's 2016 presidential campaign.
Inhofe is livid about such comparisons.
The senator said what transpired in Niger was a "totally different thing altogether," but argued the Benghazi incident was more predictable.
"Our secretary of state, Hillary Clinton, knew well in advance, weeks in advance, that that was going to happen," he said. "It was an organized terrorist attack and totally different thing altogether. Four people died in Benghazi—totally unnecessary, because we knew that was going to happen."
It's true the Obama administration botched its initial response to the Benghazi incident, citing CIA intelligence that ended up being false. Consequently, many Republicans accused Obama's White House—and particularly Clinton—of covering up what really occurred. But no evidence was ever found to support such claims, and a June 2016 report by House Republicans cleared Clinton of any culpability or wrongdoing in the Benghazi incident.
The U.S. has roughly 800 troops in Niger, and the Pentagon is well aware of the presence of Al-Qaeda and ISIS affiliates in the region. Even though the government has said the soldiers were not expected to meet a hostile force that day, October 4 incident cannot be viewed as having been completely unpredictable.
It took Trump 12 days to publicly respond to the deadly ambush, and his overall reactions have led many to accuse him of lacking empathy. Meanwhile, the Pentagon and FBI are investigating what occurred.