People Donate to Alabama YouTubers Who Died from COVID to Slam Anti-Vaxxers
A GoFundMe appeal to help a couple known for opposing vaccinations who ended up dying from COVID has received a number of messages criticizing their anti-vaccine stance.
Dusty and Tristan Graham, who were better known as the Alabama Pickers, had a large following on YouTube for their channel in which they offered tips on how to resell vintage items and antiques.
In one video on their now-deleted channel, Dusty Graham was critical of mask mandates and said in the clip while at the wheel of his car, "still haven't gotten the you know what," before adding, "still not planning on getting it," AL.com reported.
However, Tristan died on August 25 due to coronavirus complications according to the online fundraiser, which later noted Dusty's death on Thursday.
"Unfortunately Dusty and Tristan have both passed away," wrote the couple's daughter, Windsor Graham on the page calling for donations to help with funeral expenses, "thank you for all the kind words and helping us during this difficult time."
However, among the donations were messages critical of the Huntsville couple's anti-vaccination views.
"Sorry for your loss but not sorry the world has now rid itself of two people who likely caused other deaths through their stupidity," wrote one adding, "they have moved on to another place and are hopefully screaming at the top of their lungs, get vaccinated!"
Another said that the couple had "played Russian Roulette encouraged everyone else to play it, ended up killing themselves, and left you holding the bag. I'm giving $5.00 because I admire your nerve."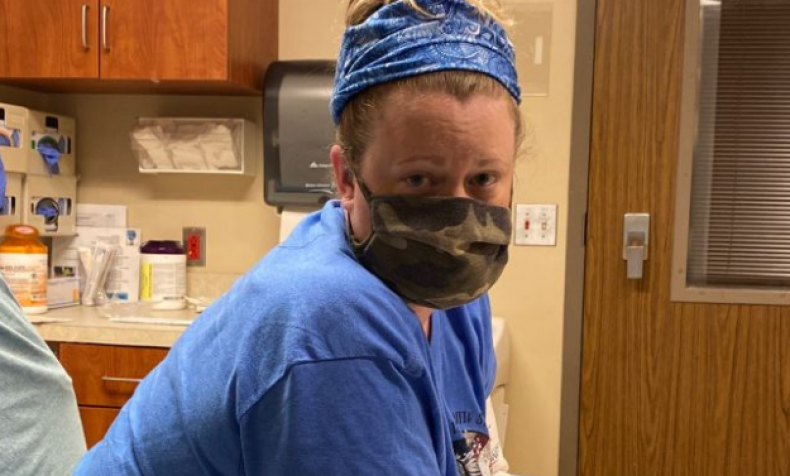 Meanwhile, another wrote: "I donated because I hope others will read the many messages on here saying to get the vaccine," adding that, "real people are dying. Especially those that are so against the vaccine."
However, there were a number of messages of support and condolences including some who said that lessons could be learned from the couple.
"I'm sorry about your loss," wrote one donor, "It's up to you now to do good by them. You can make a difference by telling their stories and your story. Help save other people's lives."
Newsweek has contacted the organizer of the GoFundMe page which as of Saturday morning had raised $24,000.
Data this week showed that unvaccinated Americans died at 11 times the rate of those fully vaccinated since the delta variant became the dominant strain, according to figures from the US Centers for Disease Control, cited by the BMJ.
It comes as the U.S. Food and Drug Administration's (FDA) vaccine advisers voted against Pfizer's request to add a third booster shot to its two-dose regimen for those aged 16 and older.
The graphic below by Statista shows the share of people who say their employer encourages or requires COVID vaccination.