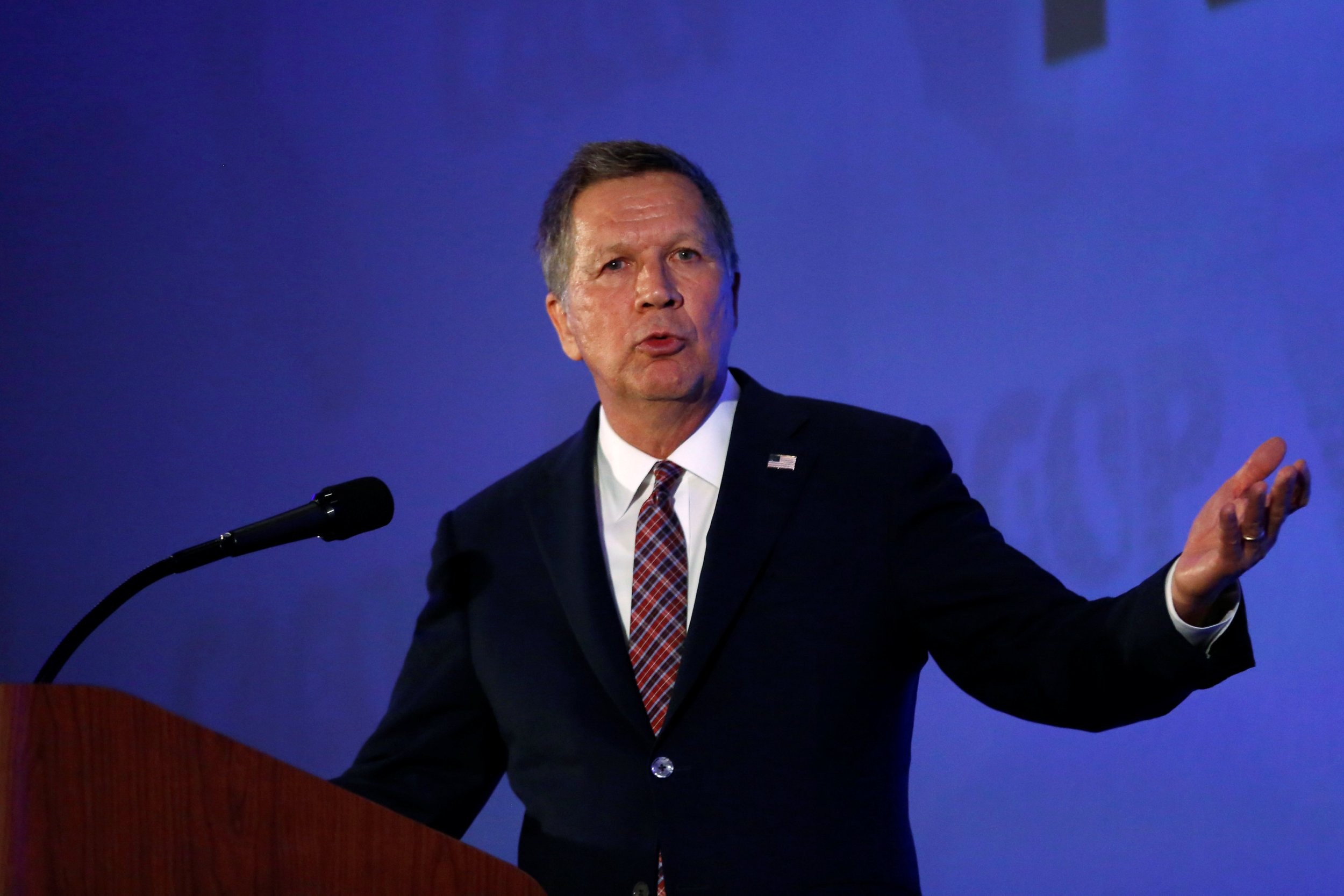 Republican presidential candidate John Kasich said people are "probably" born gay during an exchange with an audience member at an appearance Saturday in San Francisco.
"Do I think that people are, you know, born gay? Probably," the Ohio governor said, according to CNN.com. "I've never studied the issue. But I don't see any reason to hurt you or to discriminate you or make you feel bad or make you feel like a second-class citizen. I don't think that's right."
Kasich initially avoided directly answering the question, posed by Kelly Bryan, a gay 62-year-old man, at the event at the Commonwealth Club of California. He said, "I'm not gonna get into all the analysis of this or that," as Bryan pressed him on his beliefs, CBSNews.com reported.
Bryan responded: "It's not analysis. Are people born gay?"
"I mean, I don't—I don't know how it all works, OK?" Kasich said. "I mean, look. Are they? You know, probability they are."
Kasich, who has struggled to win votes and delegates in the Republican primary contest, also said he believes in "traditional" marriage but recently went to a gay couple's wedding and doesn't favor a Constitutional amendment to bar the unions.
GOP candidates Ted Cruz and Donald Trump also oppose gay marriage but are seemingly at odds on the spate of "bathroom" bills in U.S. states that seek to bar transgender people from using facilities corresponding with their gender identities. Cruz has defended a controversial North Carolina law that's been subject to widespread boycotts, while Trump initially criticized it only to later say such bills are a state issue. Kasich has said he "wouldn't have signed" the North Carolina legislation, which eliminates anti-discrimination protections.