People Running From Trump Are Getting Asylum In Canada At Record Rates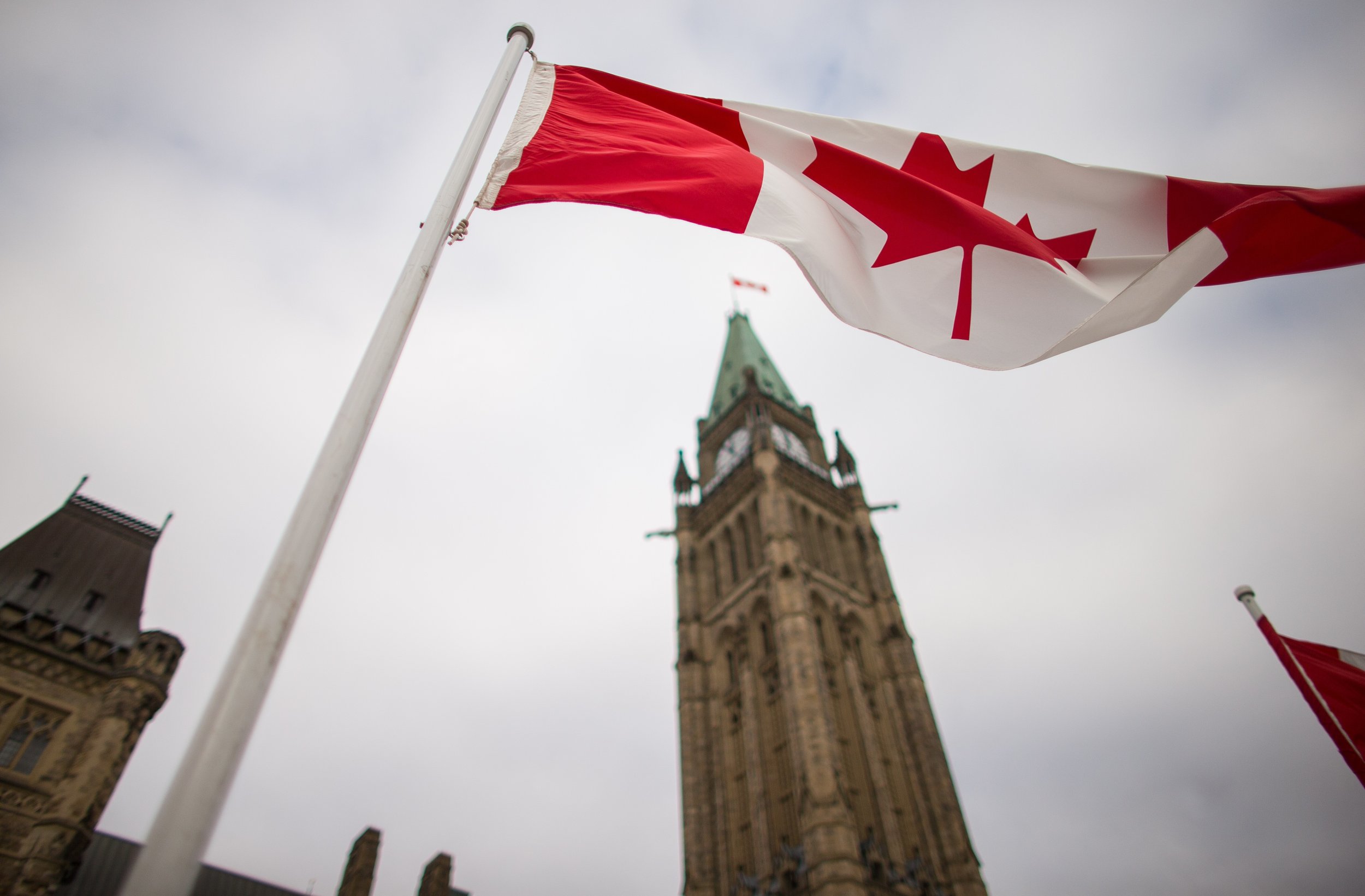 When Donald Trump ran for president last year, people living in the U.S. pledged to move to Canada —even crashing the country's immigration website on Election Day. Today, many seem to have made good on their promise.
This year, more than 15,000 people —most of them living legally in the U.S.— have illegally crossed the U.S.-Canada border in hopes of reaching refugee status in Canada, a report by Reuters found. The exodus, which has largely taken place at the Quebec-New York State border, forced the Canadian military to set up a temporary tent encampment in Quebec, despite igniting strong criticism from anti-immigrant groups there.
Trump's draconian policies have become the driving force behind the growing influx. Most of the asylum applicants interviewed by Reuters said that they would have remained in the U.S. "were it not for an immigration crackdown."
In addition to the recent travel bans on North Korea, Venezuela, Chad and six majority-Muslim countries last month, Trump has also cut the number of refugees allowed in the U.S., as he signed an order on September 29 that will reduce the quota to 45,000 in 2018 —the lowest cap since Congress enacted the Refugee Act in 1980— according to USA Today.
Most of the claimants are Haitians, who have stayed in the U.S. thanks to an immigration designation by the Department of Homeland Security, the Toronto Star reported. But such status is set to expire by the end of the year, which means that 58,000 Haitians will have to leave the U.S.
Nevertheless, some of these migrants could find hope, since Canada's acceptance rate is considerably high. Recent data from the Immigration and Refugee Board, released this week, found that almost 70 percent of refugees who move to Canada are granted asylum, up from 63 percent in 2016.
Of the 10,790 claims submitted between March and September, 592 were processed. Of these claims, 408 were accepted, according to Canada's Immigration and Refugee Board statistics. Ninety-two additional appeals of rejected applications are pending.
Canada has experienced an increase in asylum seekers crossing its borders in recent months. Reuters reported that more than 3,100 people headed north in July, up from 844 in June, but they were arrested. The federal government announced that 5,712 refugee seekers had walked across the border in August, an 82 percent jump from July, according to The Toronto Star.
However, asylum seekers represent a test to Canada, a country that is regarded as a safe haven for them. Recent polls show that 67 percent of Canadians doubt that asylum claimants are "legitimate refugees," while 57 percent unfavorably see the way the country has handled the wave of refugees and 53 of them think Canada has been "too generous to asylum seekers."