People Sexiest Man Alive Through the Years: Every Winner from Mel Gibson to Idris Elba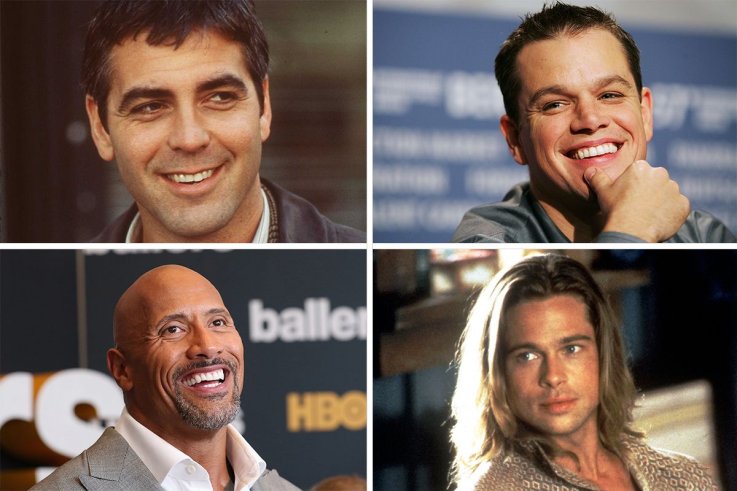 People magazine's annual Sexiest Man Alive award may have started as a way to shift copies, but over the past 34 years it has become a national tradition. Aside from a few dodgy picks in the late 80s, People has been consistently savvy about crowning its Sexiest Man, having successfully identified male icons who act as a bellwether to the sexual zeitgeist.
The first Sexiest Man title was awarded in 1985, when it was given to a 29-year-old Mel Gibson. Some men are simply so sexy that they've won twice: Brad Pitt, George Clooney, Johnny Depp and Richard Gere all claim this honor.
While some winners are young, such as a 28-year-old Tom Cruise in 1990, most of their picks are well-established men in their 30s and 40s. There hasn't been a winner in his 20s since Cruise's win.
And while no winner has ever been over 60, this list proves that, in People 's opinion, men get better with age. A 59-year-old Sean Connery, 56-year-old Harrison Ford and 50-year-old Richard Gere prove that middle-aged men don't need to worry about competition from their younger counterparts.
Aside from the winners getting slightly older, there's not been much change in type over time—although mullets no longer feature quite as heavily as they once did. Winners tend to be tall, white, conventionally handsome actors. This years' winner, Idris Elba, is one of the few non-white men to have won the prize.
People has a brilliant online archive, which shows how the tone and coverage of their Sexiest Men has changed over time. In the hyper PR-friendly world of today, Mel Gibson's 1985 interview is almost alarmingly candid.
"Slumped and sullen, the reluctant sex symbol is sitting on the set of Mad Max III, smoking incessantly and working on a six-pack smuggled in by a friend," it reads, before going on to quote the Sexiest Man himself. "'I don't want to be doing this interview,' he pouts, affecting the air of an injured adolescent. 'I don't even want to be making this film. It's just a piece of shit. Don't print that.'"
Early Sexiest Men coverage was also far more luridly gushing thirty years ago. It's hard to imagine People speculating whether Idris Elba could crush coconuts between his thighs, as they did with John F. Kennedy, Jr. in 1988, or describing his body in such minute, florid detail as they did to the "smooth-skinned he-man" Nick Nolte in 1992. Instead, Sexiest Men are painted in a relatable light, talking about their teenage awkward phases and their shock at winning the award.
We've looked back over 34 years of People's Sexiest Men, from Mel Gibson to Idris Elba, adding how they were described at the time by the magazine.